ARTICLE
Fast and secure lockout-tagout
25 February 2015
With a lockout/tagout programme, industries can prevent many maintenance related accidents. Brady offers help in implementing best practice lockout/tagout programmes.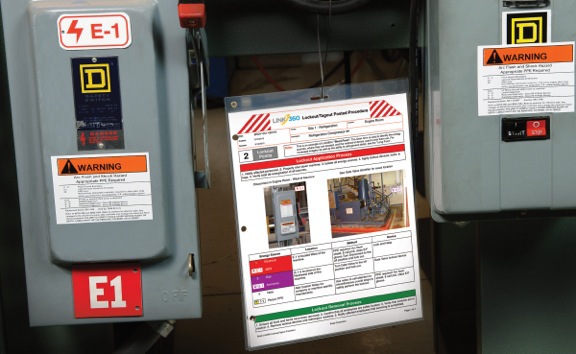 Brady can send engineers to a company's workplace to write machine-specific procedure proposals and, while writing these procedures based on best practices, its engineers will identify all energy supply points to make sure no energy can reach machines under maintenance.
Brady then proposes LINK360 software to easily introduce, approve or edit, scale and communicate Lockout/Tagout machine-specific procedures.
Using a tablet or Smartphone on site, energy point and machine pictures can be uploaded in LINK360 for use in the procedure communication, supporting maintenance professionals to quickly find energy points that need to be locked out.
Brady also provides training modules for maintenance professionals and all stakeholders involved. While maintenance professionals may need hands-on training, other employees must be made aware of the safety procedures to follow and the importance of operational Lockout/Tagout devices to ensure no one attempts removal out of procedure.
Based on approved machine-specific procedures, Brady can suggest which Lockout/Tagout hardware is needed to successfully increase maintenance safety. Padlocks and key-systems are available for most industrial contexts, and lockout devices can be selected based on the energy supply points identified on site.
OTHER ARTICLES IN THIS SECTION