ARTICLE
Small footprint for controller
03 August 2015
Building on the success of its IQ4 range of controllers, Trend Control Systems, has launched IQ4E which combines a high degree of flexibility and functionality in a device that has a very small footprint.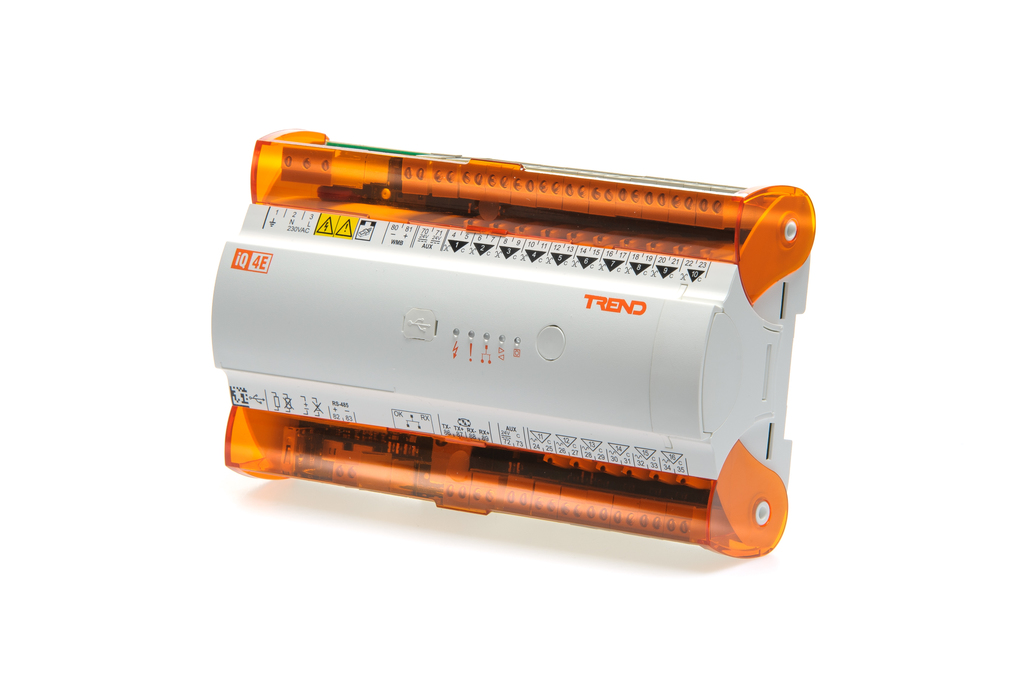 Designed to build upon Trend's IQ2 and IQ3 ranges, IQ4E is available in 16, 32, 64, 96, 128, 160 and 192-point variants, which enable applications of all sizes to benefit from its technology. The ability to upgrade between the point variants provides increased flexibility, and the increased processing performance enables the more complex HVAC applications to be controlled.
IQ4E has improved I/O bus capabilities, with an available length of up to 300m and the potential for 30 I/O modules to be configured. As with all Trend devices, backwards compatibility is designed in from the outset. The IQ4 communicates with any IQ1, 2 or 3 controller, and all IQ3 and IQ4 modules are now interchangeable.
Additionally Trend has introduced a new Universal Input /Output module – 8UIO, allowing every channel to be configured as a digital input, thermistor input, current input, voltage input or voltage output. This is expected to deliver significant savings on installation and equipment costs, as well as simplifying the potential maintenance stock.
David Field, product manager at Trend Control Systems, commented: "With the IQ4E we've managed to raise the bar even higher in terms of the features we are able to incorporate into a controller of this size. Designed to meet the multi-faceted demands of today's customers, it addresses all their requirements for better space utilisation, flexibility and cost effectiveness."
OTHER ARTICLES IN THIS SECTION