ARTICLE
High fibre clamping
07 December 2015
To retain a slender and lightweight design and avoid unnecessary wall thickness and masses, Hainbuch has introduced carbon fibre to its product range. The company has monitored performance under working conditions to ensure each clamping device is ideally loaded and balanced.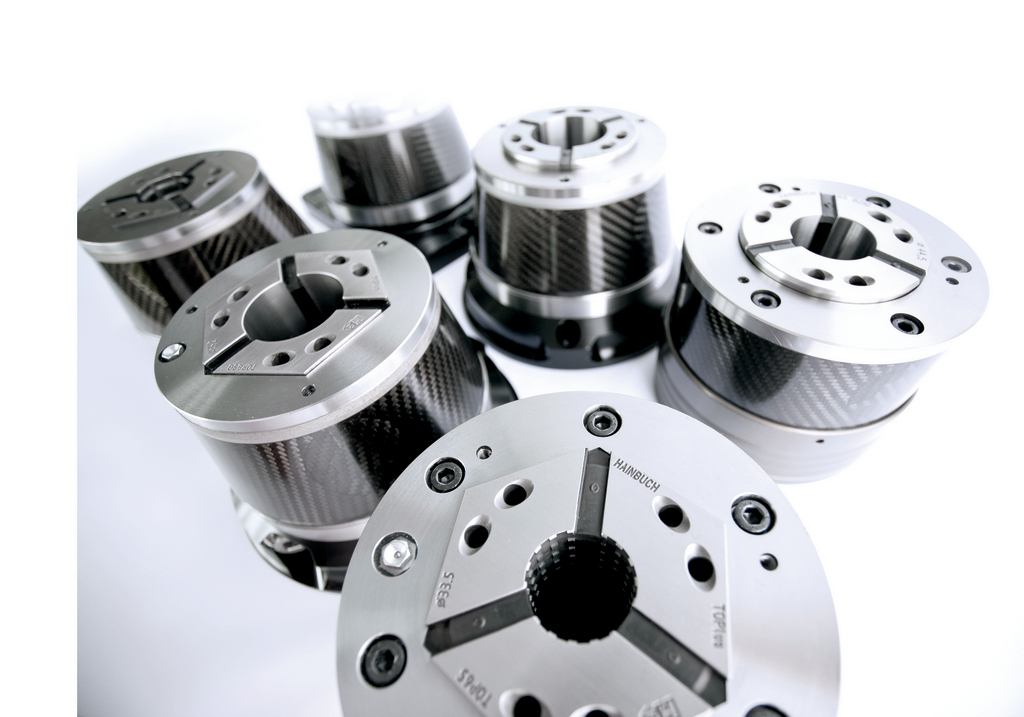 The manufacturing process sees CFRP embedded in a plastic matrix in multiple layers. The result is a high-strength composite material in which strength and rigidity in the fibre direction is much greater than it is transverse to the fibres. Hainbuch's next generation of lightweight clamping devices have a static radial clamping force of up to 170kN.
Utilising CFRP reduces the weight of the clamping device by upward of 70%, resulting in 30% faster spindle acceleration. This fast acceleration results in productivity improvements for the end user.
OTHER ARTICLES IN THIS SECTION