ARTICLE
Compact hands-under dryer
21 January 2016
Mitsubishi Electric has launched a compact hands-under version of its Jet Towel high speed hand dryer, which can be installed in facilities that have limited space.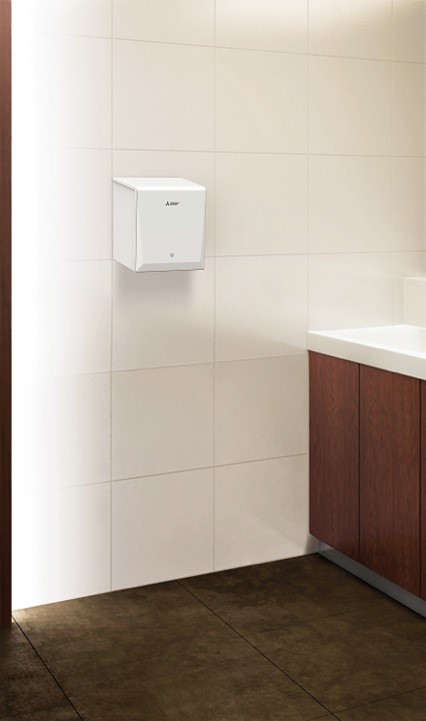 Based on the same principle of high velocity laminar air flow as the original Jet Towel, the new model does not have a drying chamber but uses a hands-under configuration. Rather than using heat to evaporate moisture from hands, the Jet Towel Smart generates a curtain of air travelling at around 100m/sec to wipe it off.
Hands are dried in as little as 10sec. Mitsubishi Electric says that the short drying time, coupled with the energy efficient 490W drive motor means that power consumption is lower than is normally expected. Thus, a reduction in electricity bills can be expected, especially in high usage installations.
Quick and east to install, the Jet Towel Smart allows building owners and tenants to capitalise on previously unused wall space.
The design is tamper proof, with no switches on view that unauthorised users can re-set. A silver ion anti bacterial surface coating combines with the non-contact operation for maximum hygiene security. Jet Towel Smart is fitted with highly responsive presence sensors which switch on the air flow within 0.1 seconds of hands being placed underneath, so that users do not become anxious and assume the unit isn't working.
OTHER ARTICLES IN THIS SECTION