ARTICLE
Slimline controllers
16 February 2016
Trend Control Systems' latest controllers, – IQ4E Slims – are designed to optimise space and enhance cost effectiveness.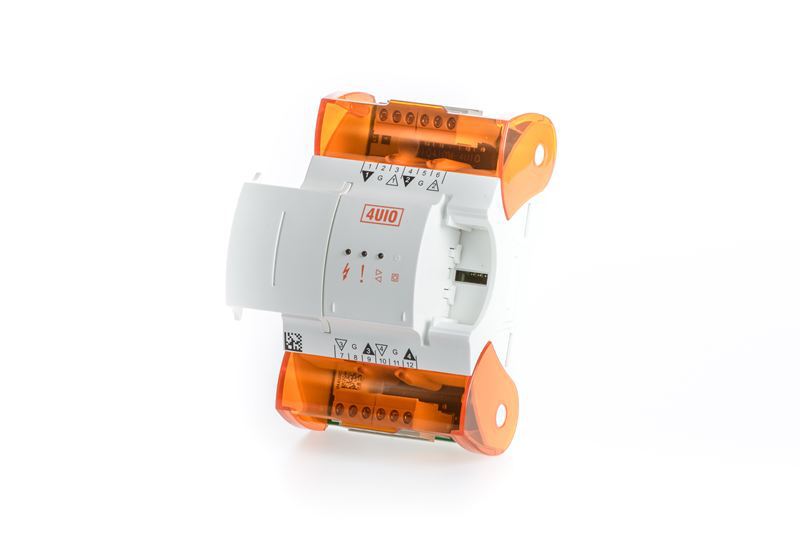 The range comprises four new modules – 8DI, 8UI, 8AO and 4UIO. These are designed to work alongside the other 16, 32, 64, 96, 128, 160 and 192-point variants in the IQ4E range. The ability to accurately upgrade between the point variants provides increased flexibility and, with the enhanced processing performance of the IQ4E, even the most complex HVAC applications can be efficiently controlled.
When it comes to the amount of room allocated for a BEMS in modern commercial buildings, the size of its constituent parts really does matter. Wall and floor space is often limited and large controllers increase the size of electrical enclosures, reducing the amount of usable space.
The footprint of a 70mm IQ4E Slim compares to the 105mm of a standard IQ4E I/O module. In addition, use of vertical connectors means trunking can be situated immediately alongside the controller, saving further space. Flexibility has also been considered and IQ4E Slims enable space to be used more effectively, for example, a system that requires 40 digital inputs can use two 16-point modules alongside a new 8-point variant.
IQ4E Slims can communicate with any IQ3 or IQ4 controllers and all IQ3 and IQ4 modules are fully interchangeable for enhanced protection of customer investment. For the integrator, soft addressing of IQ4 Slim I/O modules makes for easier commissioning and maintenance, while the 4UIO variant allows every channel to be configured as a digital input, thermistor input, current input, voltage input or voltage output. This versatility delivers significant savings on installation and equipment costs as well as simplifying the potential maintenance stock.
David Field, Trend's product manager, comments: "Size really does matter when it comes to configuring a BEMS, which is why we have launched our new range of IQ4E Slims. These fully backwards compatible modules are a welcome addition to the popular IQ4 range and address the key concerns of space utilisation, flexibility and cost effectiveness, without compromising on performance and functionality."
OTHER ARTICLES IN THIS SECTION