Home
>
Steam System Optimization Program improves your plant.
ARTICLE
Steam System Optimization Program improves your plant.
06 April 2016
In many industries, steam plant now provides a crucial energy source, delivering reliable high quality steam for the production process. However, rising gas prices and a need to reduce CO2 emissions has led to an increasing focus on the efficiency of steam plant.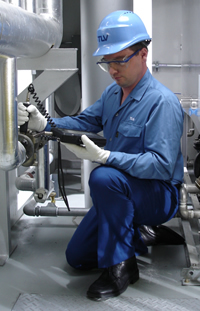 While there are many ways to improve efficiency they often involve considerable investment (for example, a wholesale change of steam traps), so before embarking on any large capital project it is worth taking a closer look at the system itself.
Potentially, there is thousands of pounds worth of savings to be made by following these simple steps. For the best results you may need the help of a steam specialist company, but elements of a preliminary audit can be carried out in-house. Based on the findings a program of work can be identified to improve the system and realise some serious improvements.
Steam System Optimization Program improves your plant.
The Goals of SSOP are to Improve Safety, Reliability & Profitability by Minimising Condensate Problems and Steam Losses there by Reducing CO2 Emission to help build a Low Carbon Society.
SSOP aims to sweep away problems that accompany steam use, and bring forth the full potential that steam has to offer. The key phrase that embodies this concept is Steam is an asset.
For more information on the benefits of implementing SSOP, please come and see us on Stand P316 (Opposite the Maintenance Café) at the Plant & Asset Management Exhibition.
RELATED ARTICLES
No related articles listed
OTHER ARTICLES IN THIS SECTION