ARTICLE
Custom attachment
05 October 2016
Contact Attachments has provided leading snack supplier, Tavern Snacks, with a tailor-made solution for its forklift truck. The specialist forklift safety cage enables the firm to work safely at height and is used should any damage to racking at its warehouse require maintenance and repair.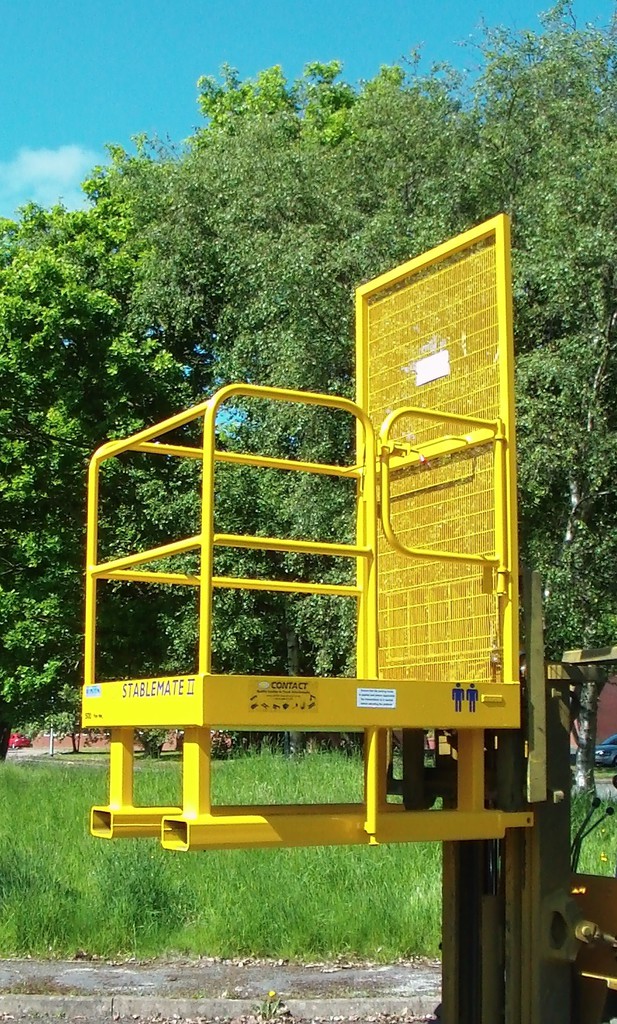 Dave Manuel, Tech Sales Direction at Contact Attachments explained: "Many of our clients use BT Reach Trucks, but the one Tavern Snacks currently uses has 'straddle legs', which essentially are in the way of the forklift forks our standard Forklift Safety Cages would attach to. In order for it to work properly, we needed to custom-design it to raise the platform off the ground and install platform pockets so that the BT Reach Truck could be driven into it and lifted up."
Contact Attachments worked closely with the client to obtain the specification of its existing BT Reach Truck, including the height of its 'straddle legs', and came up with a custom-design which allowed the company to use the forklift attachment safely and with ease.
OTHER ARTICLES IN THIS SECTION