ARTICLE
Safe skip solution
07 March 2014
Contact Attachments has provided MKM Building Supplies with one of its tipping skips to offer staff a safe and convenient way to dispose of waste products.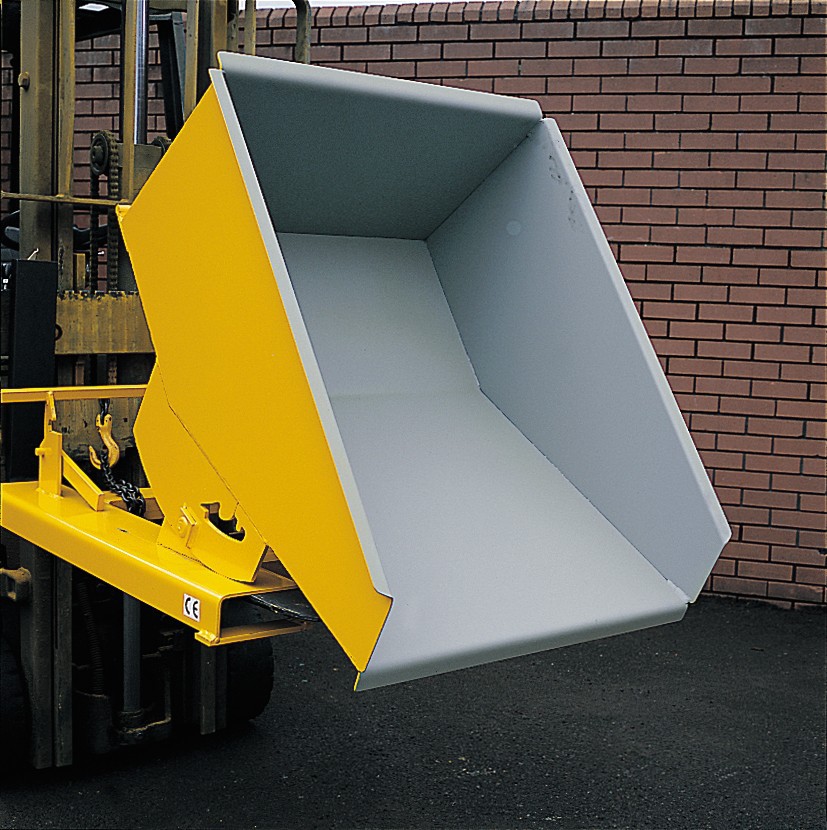 The tipping skips are developed from either regular or heavy duty steel, which ensures a long service life, and are fitted with bolted on castors to eliminate the need for welding should they need replacing, as well as security chains for ensuring the lift is securely fastened to the truck.
With capacity from 0.25 to 2.0m3, the tipping skips are full width to prevent customers having to lean between the skip and truck mast.
Tommy Stevenson, assistant manager at MKM Building Supplies, explained: "After opening our first branch in Glasgow, and arranging the stock range, we were left with a significant amount of waste packaging. Prior to purchasing the skip, our staff were using dustbins mounted on pallets, which was certainly not an option we could use going forward, and also posed a huge problem when it came to manually tipping the waste into the high-sided skip. Contact Attachments was recommended to us, and we found the team's advice to be spot-on. Within a week of ordering we received the skip, which is now a valuable piece of kit that we now use on a daily basis."
Jason Cadman, technical sales consultant at Contact Attachments, commented: "We are delighted that one of our products has helped improve efficiency and safety at MKM's brand new outlet in Glasgow. As a firm, we are committed to the safety of our customers, which is why we have designed a skip that ensures tasks can be carried out automatically, rather than manually. The auto release skip, for example, includes a nudge bar which enables the driver to empty the contents of the skip without leaving the cab, ensuring optimum safety for the employee, and a speedier waste disposal process."
OTHER ARTICLES IN THIS SECTION