Home
>
Reversible industrial drills
ARTICLE
Reversible industrial drills
13 December 2016
A new range of industrial drills is available from Chicago. The range, which includes the CP1114 R05, ½in capacity, 500 rpm have the new 'CP Ergo Wing' design that allows improved ergonomic posture for the operator as the wrist and tool are aligned for optimum force transmission. Also in the range are 900 RPM ½in and in 3/8in 2600 and 4000 rpm.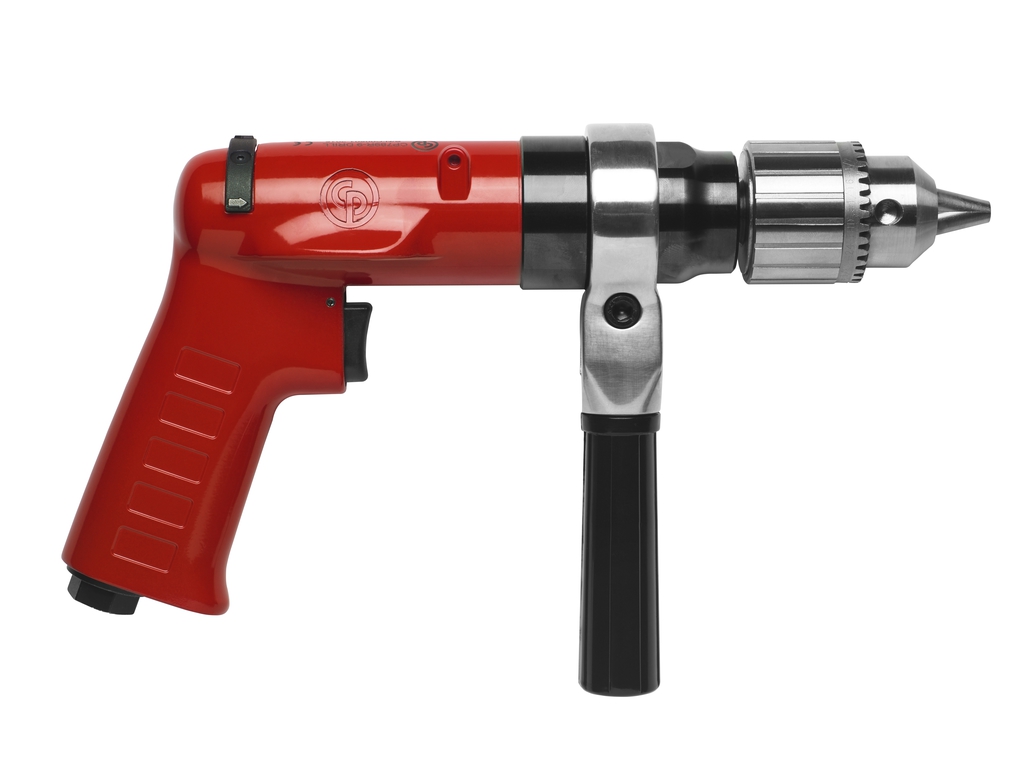 The 0.5hp/400W motor provides plenty of power giving Industrial durability and versatility as all models are reversible with an easy action Forward /Reverse switch for drilling, reaming, and taping applications.
The ½in models are provided with a robust side handle that reduces the torque effects from operator wrists. High precision is achieved due to the triple caged planetary gears that provide durable speed reduction and torque transmission. This, along with double front bearing and the fitting of Jacobs Industrial Chucks, ensures the operator gets minimal runout values. Furthermore the caged planetary gears also enable the tool's usage for up to 800h between service intervals. The range is well suited to the industrial /MRO market and works well in metal working, wood and composite, trailers, rolling stock, oil and gas.
RELATED ARTICLES
No related articles listed
OTHER ARTICLES IN THIS SECTION