ARTICLE
Durable hose reels
30 March 2017
With its range of highly durable hose reels, Chicago Pneumatics aims to make tough jobs easier by providing a reliable air supply when needed in the industrial MRO environment.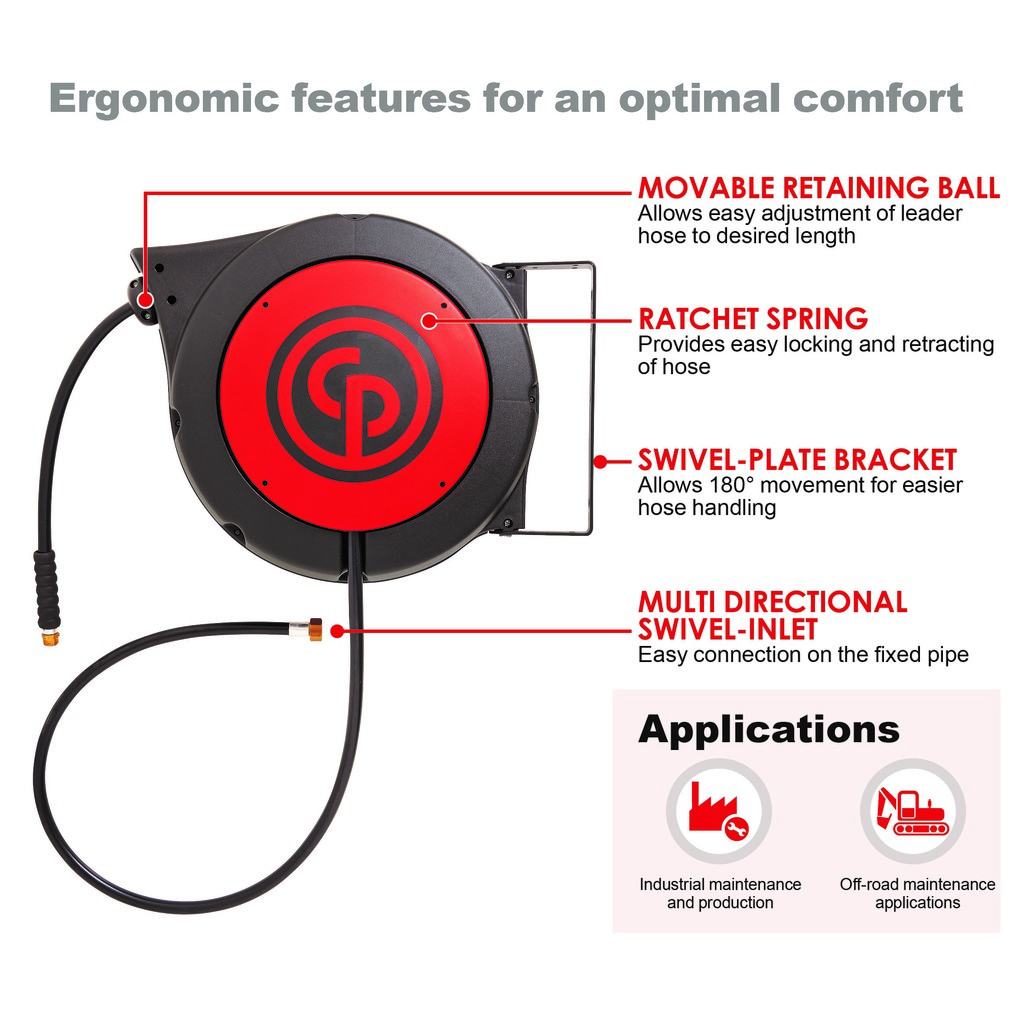 The cost-effective ergonomic hose reels feature a new crimping system on the hose/tool connection and are protected by a shield to avoid undue stress on the crimping, prolonging its life. The drum spring offers a high degree of durability and is said to provide excellent use for up to 25000 cycles.
The ratchet spring provides easy locking and retracting of the hose. Featuring a moveable retaining ball, it allows easy adjustment to the desired length and, mounted on a swivel plate bracket, gives 180˚ movement for easier hose handling with a multi directional swivel-inlet connection on the fixed pipe. Hose reels are tested with the maximum pressure of 15 bar, twice the maximum pressure of 30 bar on one product in each batch, and four times the maximum pressure of 60 bar on random samples.
Chicago pneumatic says when selecting the most suitable hose reel for your application: First Consider the application and pressure requirements. All of the company's hose reels' work at maximum working pressure 15bar (217psi).
Next, determine the ID (Inside diameter) requirement for the hose: Always check the hose ID recommended for each tool in the catalogue. For bigger pneumatic tools, larger Inside Diameter's may be required
Then select length of the hose reel and material of hose depending on the work environment
http://www.cp.co.uk/uken/whatsnew/searchnews/new-range-of-industrial-hose-reels-make-tough-jobs-easier.aspx
OTHER ARTICLES IN THIS SECTION