ARTICLE
For flange-related bolting
21 February 2018
The new Chicago Pneumatic CP66 Series Nutrunners offer high power, low maintenance and low vibration. Weighing just 3.8kg and equipped with a sturdy stabilising arm to aid operator comfort, the series is designed for flange-related bolting applications.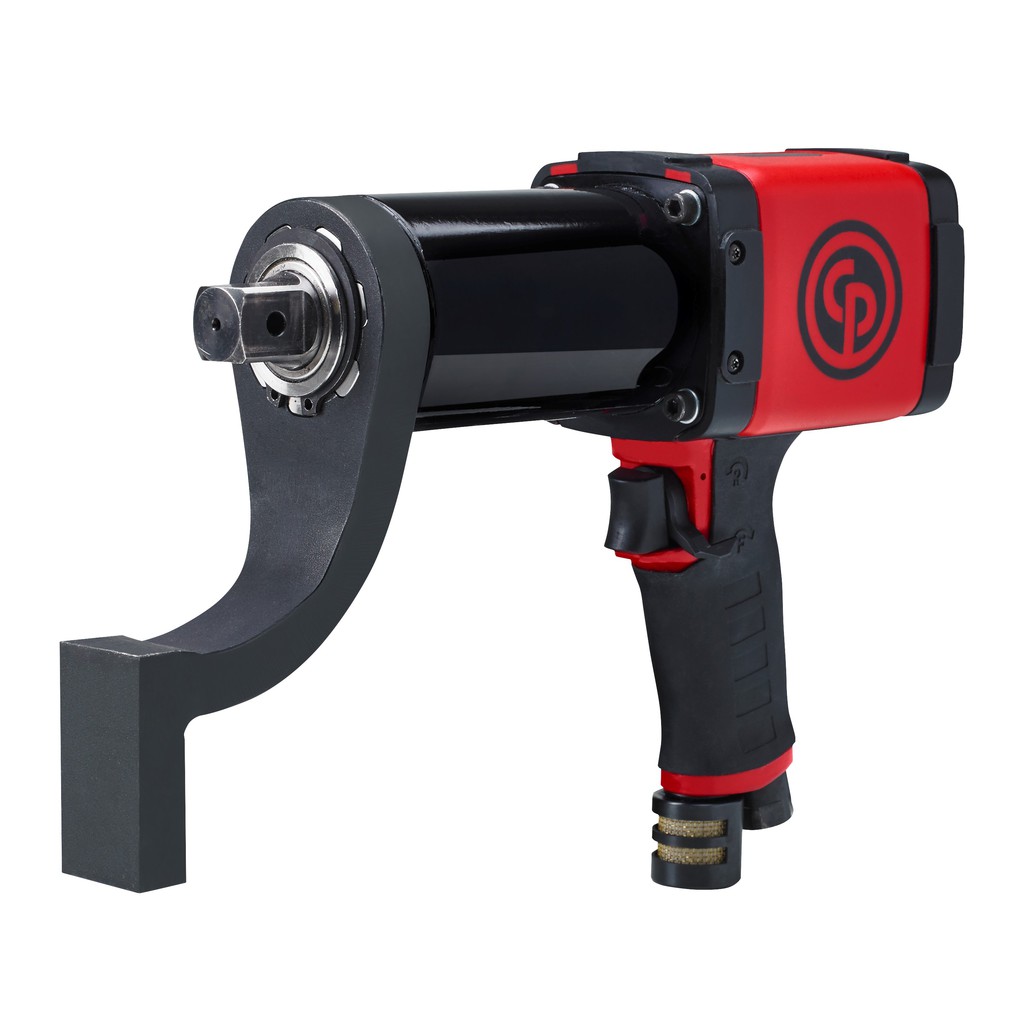 Covering a torque range of 1300,2600 and 4100Nm the range can deal with bolts from 20mm to 45mm (3/4" to 1.3/4") and is low maintenance, requiring service on average every 13,000 cycles, rather than the typical 10,000 cycles of comparable tools.
With accuracy of +/- 5%, they can be used in conjunction with an Air Torque Control/FRL Pack, enabling extremely fine pressure adjustment and providing a visual indication of any pressure drops in the customer's air network, allowing the operator to detect any tightening errors.
The CP6641 model was given a one-month trial at turbine hub assembly plant where the turbine manufacturer needed to improve the build rate from five hubs per week to eight hubs. This involved 240 individual bolts per hub so increasing productivity by 60% without loss of accuracy and quality was a challenge. During the trial, the wind turbine assembly team replaced their existing Impact Wrench and Nutrunner with a CP6641.
The results proved positive with operators reporting a far more consistent performance. They also preferred the CP66 steel reaction bar a better option than the soft metal version of the competitor. Tools are supplied as standard with an S-type bolt head. Optional alternatives include a sliding-drive, a steel space bar, and a square bracket.
These lightweight nutrunners are easy to handle and operate with low vibration and much lower noise levels than an impact wrench. The strong, light weight reaction bar is extremely durable absorbing the torque delivered by the powerful compact gearbox, and stabilising the tool by distributing its weight during operation. These features are incorporated to reduce operator fatigue and avoid the risk of musculoskeletal disorders while delivering optimum performance.
For more about the Chicago Pneumatic CP66 series contact www.cp.co.uk
OTHER ARTICLES IN THIS SECTION