ARTICLE
Leak detection course
30 March 2017
UE Systems Europe will hold a 1 day Leak Detection Course using ultrasound technology, on the 3rd of May 2017, in the Arden Hotel, Birmingham.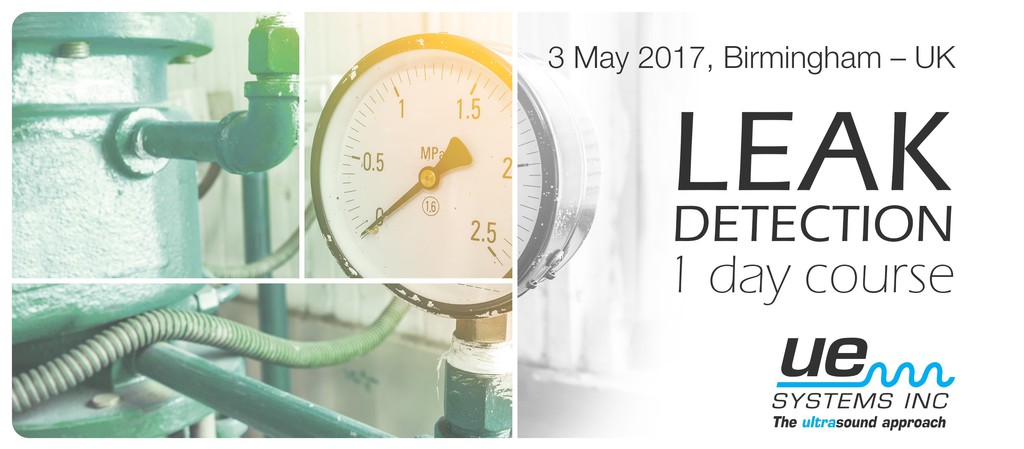 Designed for reliability and maintenance professionals, the course will cover leak detection in compressed air, gases, vacuum, and refrigeration systems.
Attendees will learn how to efficiently pinpoint the different types of leaks using an ultrasound instrument, collect data from detected leaks and how to use software to easily create leak survey reports to include estimated LMP (litre/min) loss, up-to-date cost avoidance, leak location photos and greenhouse gas reductions.
The course will cover the following aspects:
Introduction to ultrasound
Leak theory
Inspection techniques, procedures and reporting
Leak detection setup (practical)
Demonstration of practical skills
Reporting
Test
Ultrasound Instruments can find leaks quick and easily and can be used on:
Compressed air
Gases
Refrigeration systems
Vacuum
Using Ultrasound to find and fix leaks can result in savings in energy costs and help reduce a plant's carbon footprint.
UE Systems offers a high-quality Ultraprobe range of ultrasonic instruments and a LeakSurvey app for smartphones,
OTHER ARTICLES IN THIS SECTION