ARTICLE
Modular conveyor platform
19 October 2017
Interroll's modular conveyor platform helps customers, system integrators and OEMs react to the growing importance of efficient material flow to end users. The plug-and-play solution is smart, economical and flexible. The various key elements enable material flow systems to be planned quickly and assembled efficiently, while offering scalability for future growth.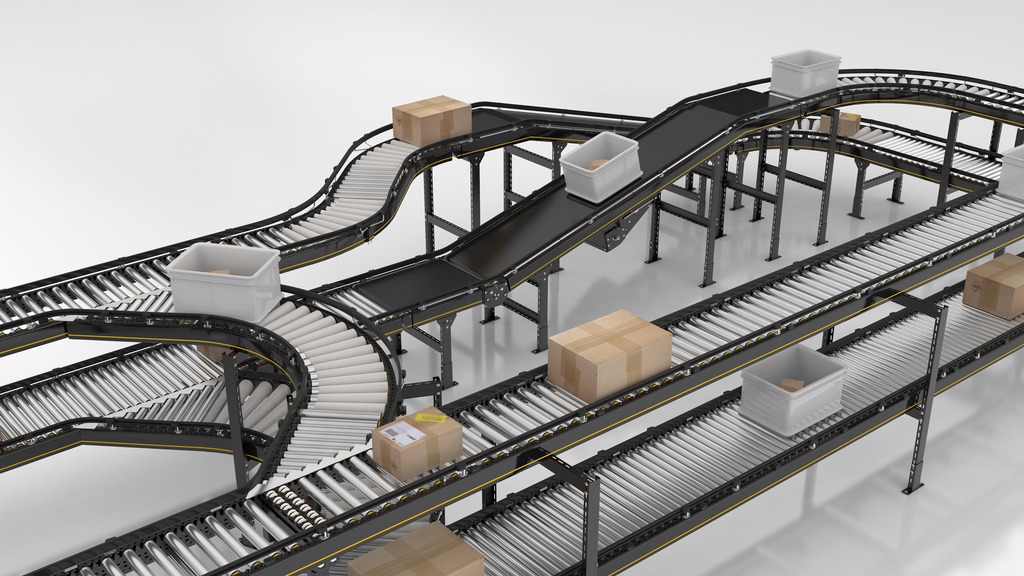 Key sorting elements such as transfers, diverts, lifts and stops can be combined with belt and roller conveyors to realise basic conveying functions such as stopping, distributing, lifting and lowering unit loads.
Interroll's conveyor platform offers cost and energy efficiency, with preassembled elements giving simple on-site installation and reduced planning effort.
Depending on application, modules can be equipped with various drive systems and can be combined with one another. Zero pressure accumulation conveyors can be built by using energy-efficient 24V RollerDrive units that operate without any pneumatic actuators. A 400V drive solution that has been optimised to handle high conveying speeds and heavy goods (to 45kg) is also available.
OTHER ARTICLES IN THIS SECTION