ARTICLE
Shortlisted for environmental and sustainability award
25 July 2018
Pregis, supplier of the Easypack brand of eco-friendly packaging solutions, has been shortlisted as a finalist for the Environmental and Sustainability Award in the 2018 Logistics Awards.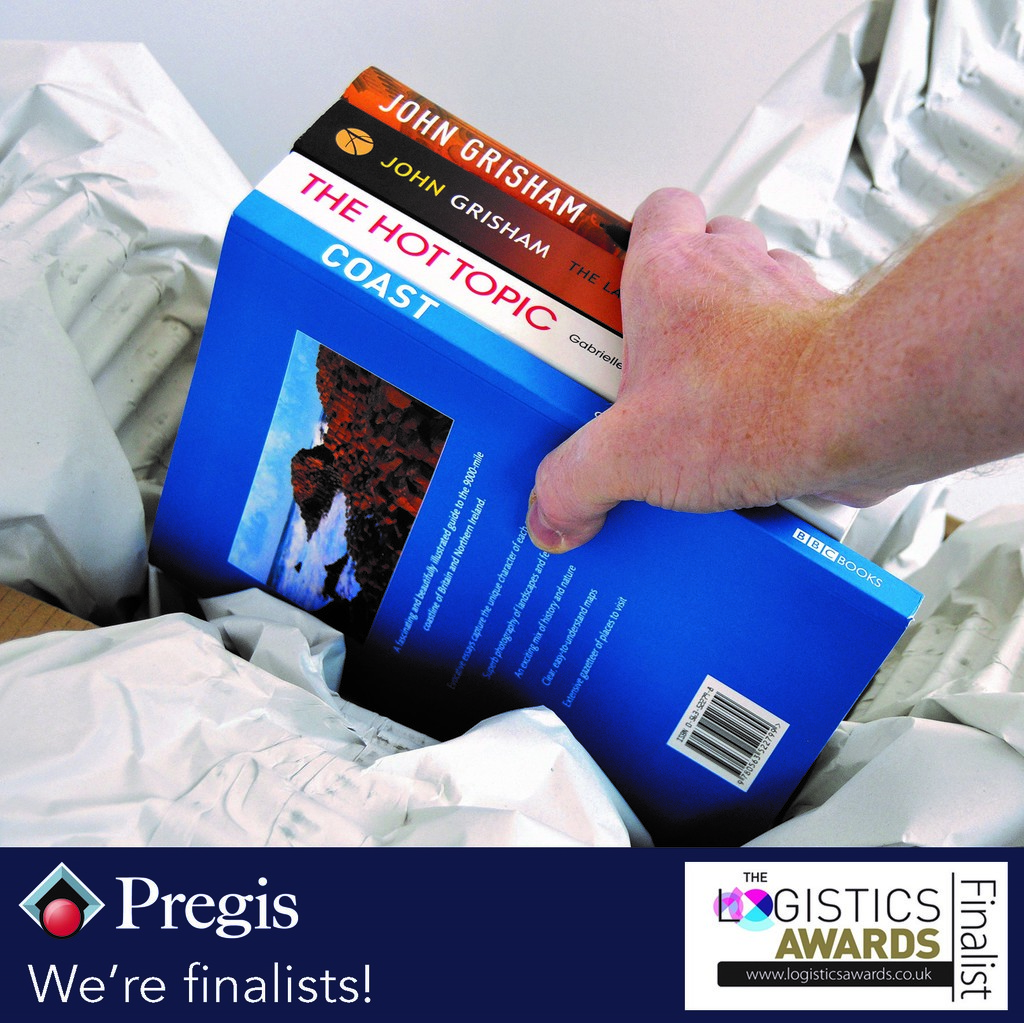 The Logistics Awards is an annual celebration of excellence in the logistics and supply chain sectors, recognising the most impressive achievements throughout the industry over the past 12 months.
Easypack systems convert 100% recycled, 100% recyclable and 100% biodegradable paper into robust, highly flexible packaging, which not only helps to protect the environment, it helps prevent in-transit breakages, and requires less in-the-box packaging which reduces costs.
The award entry showcases the success and impact of the Easypack packaging solutions used by a customer, TJ International, a leading book manufacturer based in Cornwall. The company produces about 8 million books every year for international publishers and ships them around the world.
Using the Easypack Packmaster Pro system has enabled TJ International to reduce in transit damage by 70%. The system allows them to produce the in-the-box packaging in advance with minimal machine set up, saving time and improving efficiency. The packaging is strong and flexible, and with the different book sizes the soft, recycled paper cushions can easily to fit around books at the sides of boxes and as a top layer in the box, without marking or scratching them.
Easypack's paper is also pH neutral and fully certified to ensure that it is 100% recycled and traceable to source. The paper also complies with EU legislation on the Restriction of use of Hazardous Substances (RoHS), and Registration, Evaluation, Authorisation and restriction of Chemicals (REACH).
For more information on the Easypack range of environmentally friendly solutions, visit www.pregiseu.com.
OTHER ARTICLES IN THIS SECTION