Home
>
Continuous monitoring system
ARTICLE
Continuous monitoring system
08 May 2019
The Rotronic Monitoring system (RMS) provides a complete, flexible monitoring solution. RMS software stores all recorded measurements securely in a system that the user can access at any time; data can be retrieved in any form and integrated into 3rd party systems.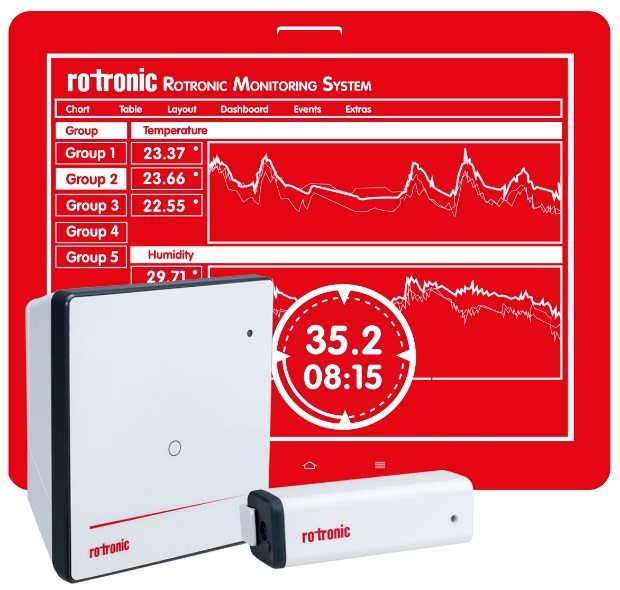 The heart of the system is server software with a secure database. It records all data and events generating a range of alerts or warnings when customer defined criteria are breached. The RMS data loggers transmit the measured values to the software via wireless or LAN communication.
Rotronic has prepared a short video explaining the Rotronic Monitoring System (RMS) – https://youtu.be/W4aYACPFifA
The modular system is suitable for production and manufacturing processes and during the transportation of valuable products that are sensitive to variations in humidity and temperature. It can also be used in laboratories, cleanrooms, museums and galleries. Data loggers record all data continuously with temperature, humidity and other parameters. Third-party devices and existing systems can be integrated easily, making the RMS flexible and allowing expansion at any time. The system sends error messages and alerts by voice call, e-mail or SMS text messages as well as smartphone apps.
RELATED ARTICLES
No related articles listed
OTHER ARTICLES IN THIS SECTION