ARTICLE
New devices for TIG welding
15 May 2018
Fronius has aded to its manual power sources three new devices for Tungsten Inert Gas welding (TIG).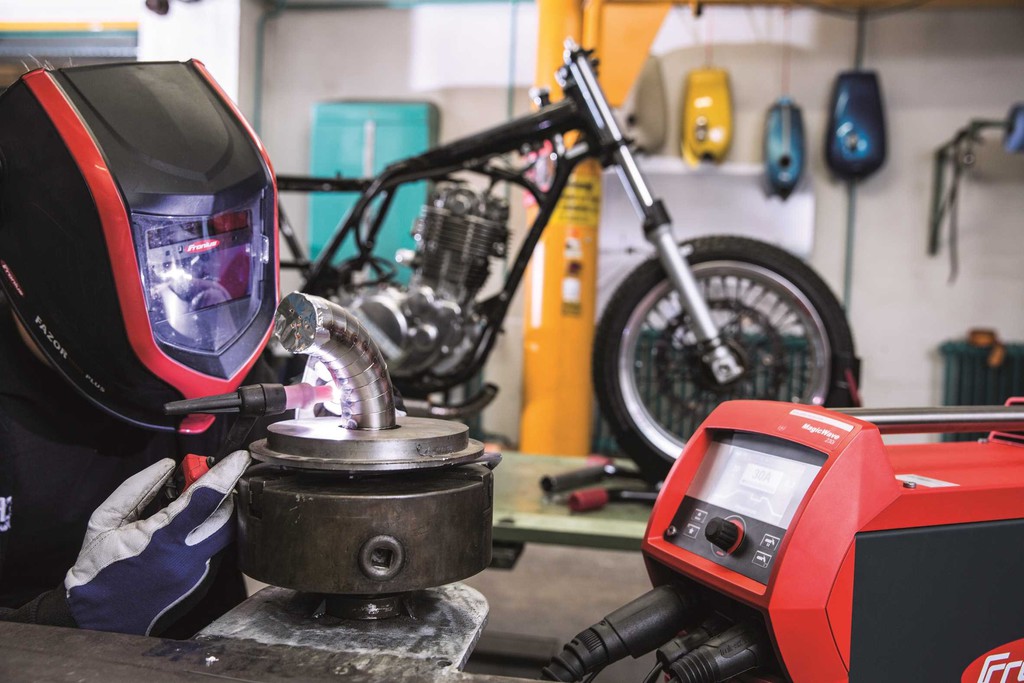 Fronius said that, thanks to their rapid signal processors, the power sources always achieve the exact current curve that allows for maximum arc stability with the lowest possible noise emissions. With the intuitive menu navigation, users are able to access the correct parameters in just a few steps and can then concentrate fully on achieving a clean weld seam.
Versatile power sources for AC welding
Whether in pipeline or container construction, for processing stainless steel or vehicle repair and maintenance – the new Fronius TIG welding systems have various uses. The most powerful power source is the MagicWave 230i for AC welding. It can communicate with other devices via Bluetooth, WLAN and NFC technology, and can be networked with them. The MagicWave 190 is suitable for welding materials such as steel, stainless steel or aluminium. The AC power source features gas cooling and is suitable for a wide range of uses.
Lightweight for DC welding
An integral part of the new series is the TransTig 230i for DC welding. Weighing just 15.9kg, it is especially light. This manual power source is suitable for all welding applications apart from aluminium. As with the MagicWave 230i, the power source can be supplied with an optional water-cooling system. Using Bluetooth, WLAN and NFC, the TransTig 230i can also connect wirelessly to devices such as an intelligent welding helmet, remote control or even a smartphone.
Easily customised
The multilingual operating concept of the manual power source with a 4.3in full-colour display allows for intuitive and extremely simple operation. Using the favourites button, welders can easily retrieve and set parameters that they often use. The modular design is a particular advantage: users can expand these devices as desired with different function packages. These include the job function, which can store up to 999 jobs at the same time, the PulsPro package to obtain all pulse functionalities, additional data documentation and limit monitoring. The latter aids the user in setting a defined parameter window and keeping to certain welding parameters. USB ports allow software updates to be installed and welding data to be documented.
New welding torch for precise handling
Every device is available as a multivoltage version. Using the Fronius Power Plug – a lockable plug connector on the rear of the power source – the mains cable or plug can be changed quickly and easily depending on where the device is being used. This means it can be used anywhere in the world – even with different mains voltages. Fronius has also redesigned the welding torch: an ergonomic grip combined with a torch changing system as standard increases comfort and convenience, and allows for even more precise handling. The integrated, high-performance LED illuminates the seam area efficiently, leaving the welder to concentrate entirely on their task and achieve excellent results.
OTHER ARTICLES IN THIS SECTION