ARTICLE
High-temperature sensor which provides H2S detection
19 November 2018
To support the oil and gas industry in the Middle East, Crowcon has developed a high-temperature hydrogen sulphide (H2S) sensor to work alongside its XgardIQ fixed point detector and transmitter.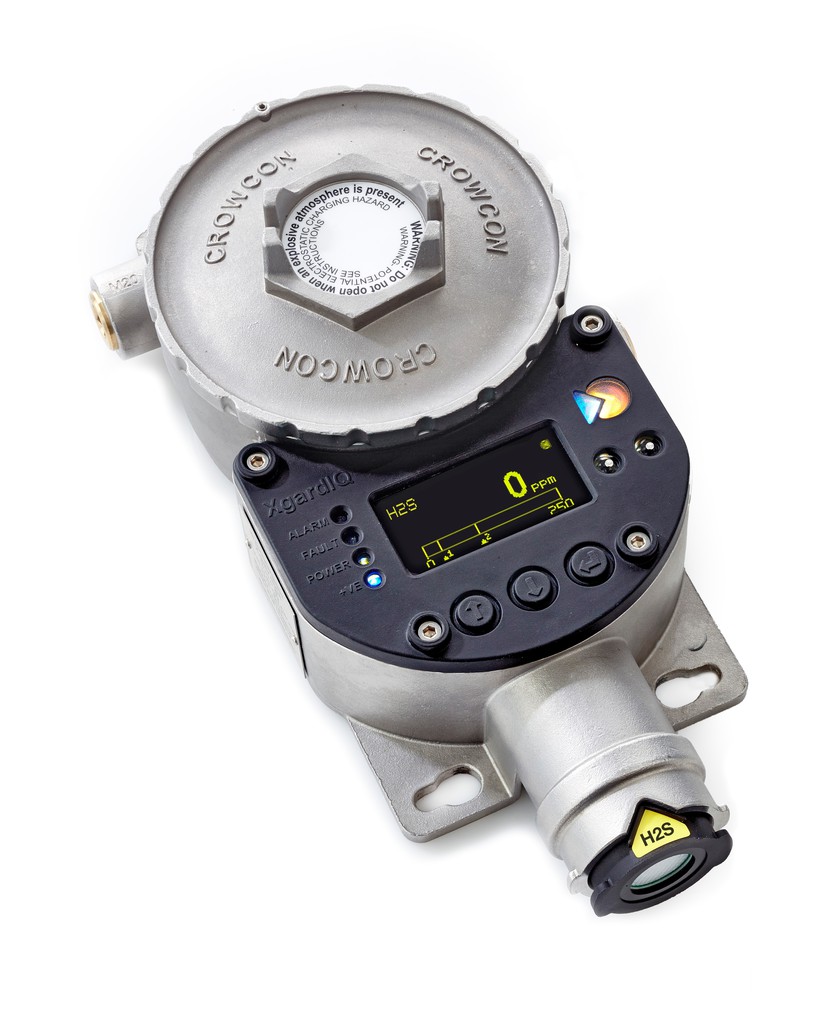 Ala Ayoub, regional general manager at Crowcon, explains: "The Middle East oil and gas industry contends with high levels of H2S in their gas production operation. More recently, oil production is experiencing increased risks from H2S gas, as they extract more, heavier oils. Employees working in these extreme conditions need reliable, effective equipment to help minimise risk."
Detection of H2S and protection of workers is a high-profile safety issue at well heads, and further down the pipeline (unless the gas or oil has been 'sweetened'). Hydrogen sulphide is a highly toxic gas which is lethal at 1000ppm (or 0.1%). Traditional H2S sensors do not survive well in the hot, dry environments, increasing the risk of an accident.
Crowcon has developed a sensor capable of operating at 70°C, improving on electrochemical technology to produce a sensor to retain moisture levels, so preventing evaporation of the electrolyte, even in the harsh Middle Eastern climate.
Crowcon's new HT H2S sensor works with the XgardIQ. The optional remote sensor housing means the sensor can be installed for optimal leak detection, while the transmitter's display screen and push-button controls are located for easy and safe to access, up to 15m away.
The technology reduces expensive maintenance downtime. A combination of high-temperatures and low humidity can cause the electrolyte to dry out in the traditional sensor design, impairing performance so they must to be frequently replaced. This incurs excessive costs in replacement sensors and in the time and manpower. The new sensor avoids this occurrence.
Summary:
Crowcon provides a reliable H2S gas detection solution for operating temperatures up to 70°C.
The sensors can help reduce valuable downtime as part of the XgardIQ fixed point detector and transmitter solution. https://www.crowcon.com/uk/products/fixed-detectors/Crowcon-XgardIQ.html
This technology will appeal to health and safety professionals, instrumentation managers, engineers and support facilities managers operating within the oil and gas and petrochemical industries.
OTHER ARTICLES IN THIS SECTION