ARTICLE
Taking care of hospital's pumping needs
21 August 2019
The new, purpose-built Royal Papworth Hospital comprises 300 beds, five operating theatres, a critical care unit and 1800 staff. Its complex pumping requirements are being met by a small army of Grundfos pumps.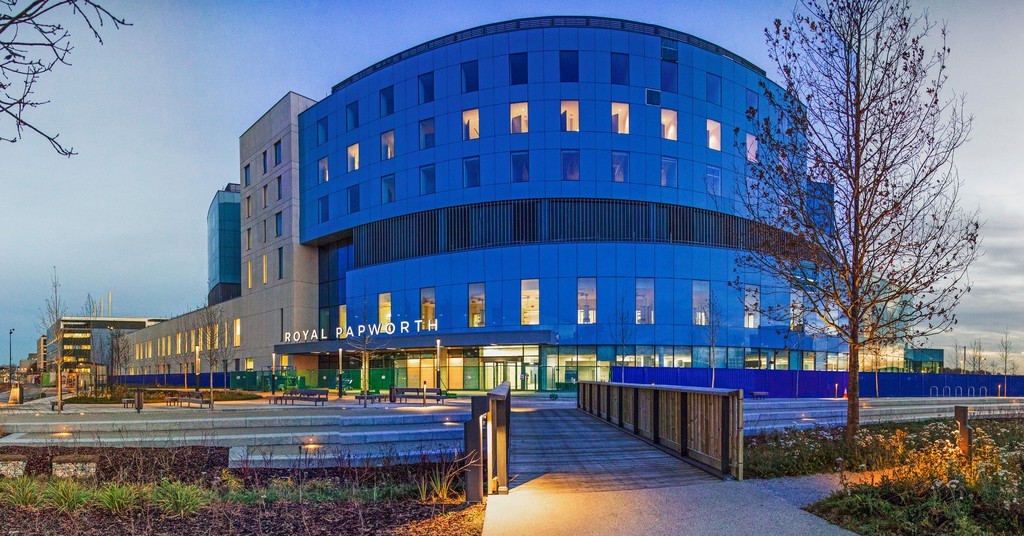 Papworth's first association with the field of medicine began back in 1918, when it was designated as a specialist TB treatment centre. Over the years it gained a pioneering reputation as a centre of excellence for transplants. Its success was formally recognised when it was granted a Royal title in 2017.
However, as the years passed the hospital infrastructure needed to be addressed and this resulted in a bespoke hospital being purpose-built 16 miles from the original site.
Pumps were carefully selected to meet the stringent requirements of such a site. Included are 32 Grundfos pumps comprising in-line, end-suction and variable speed circulators, as well as pressurisation units and a range of ancillary equipment. Ensuring that sufficient water is available where and when it is needed are two MPC-E 4 pump booster sets. All commissioning was carried out by Grundfos Service.
Today Papworth is a globally recognised transplant centre that recently celebrated the 40th anniversary of its first successful heart transplant. With such an important reputation to uphold, Grundfos is delighted to be playing its part in delivering a clean bill of health to this vital new structure. For more information on these and other pumps from the Grundfos family, visit: www.grundfos.co.uk.
OTHER ARTICLES IN THIS SECTION