Home
>
Exact, repeatable micro-deposits
ARTICLE
Exact, repeatable micro-deposits
28 August 2019
With Nordson EFD PICO Pulse Jet dispensing very exact, repeatable micro-deposits as small as 0.5 nL at up to 500Hz continuous, with 1500Hz maximum bursts are possible.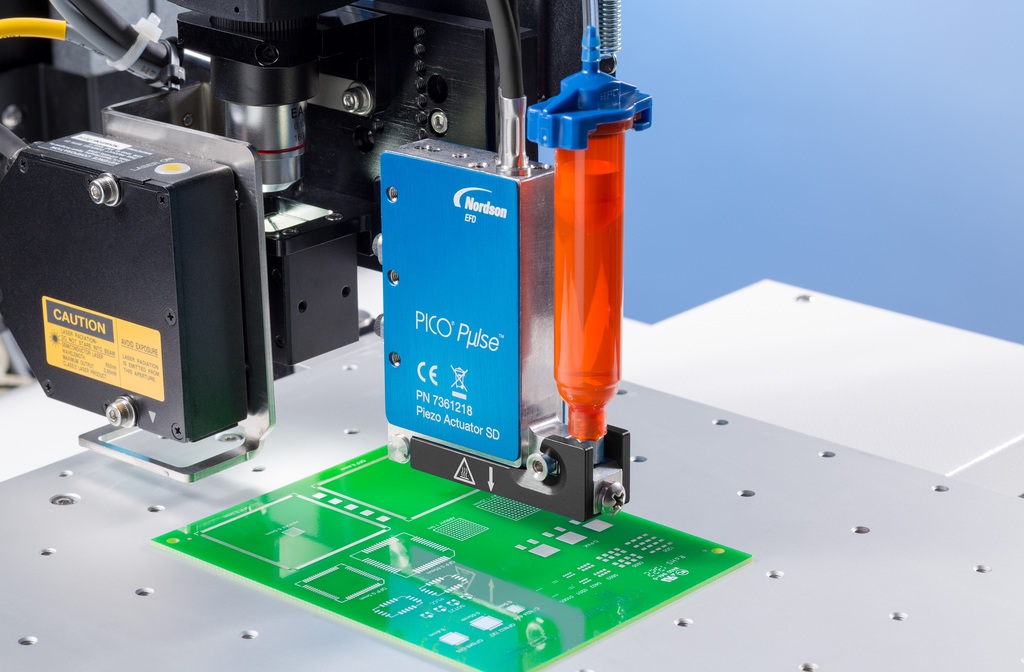 Modular design to jet low- to high-viscosity fluids onto any surface, including uneven and tough-to-reach substrates.
Exchangeable parts provide versatility
Innovative tool-free latch mechanism for easy removal of the fluid body and faster serviceability and maintenance
PICO Toμch controller with easy-to-use intuitive touch screen interface for precise control of the PICO Pμlse valve.
Contact: Nordson EFD +44 1582 666334
europe@nordsonefd.com
RELATED ARTICLES
No related articles listed
OTHER ARTICLES IN THIS SECTION