ARTICLE
Portable MMA off-grid welder
24 January 2014
The Fronius Accupocket is a fully rechargeable lithium-ion battery-driven Stick and TIG welding machine that can be recharged within 35min and used for applications where a generator might previously have been required or where you cannot get power to equipment.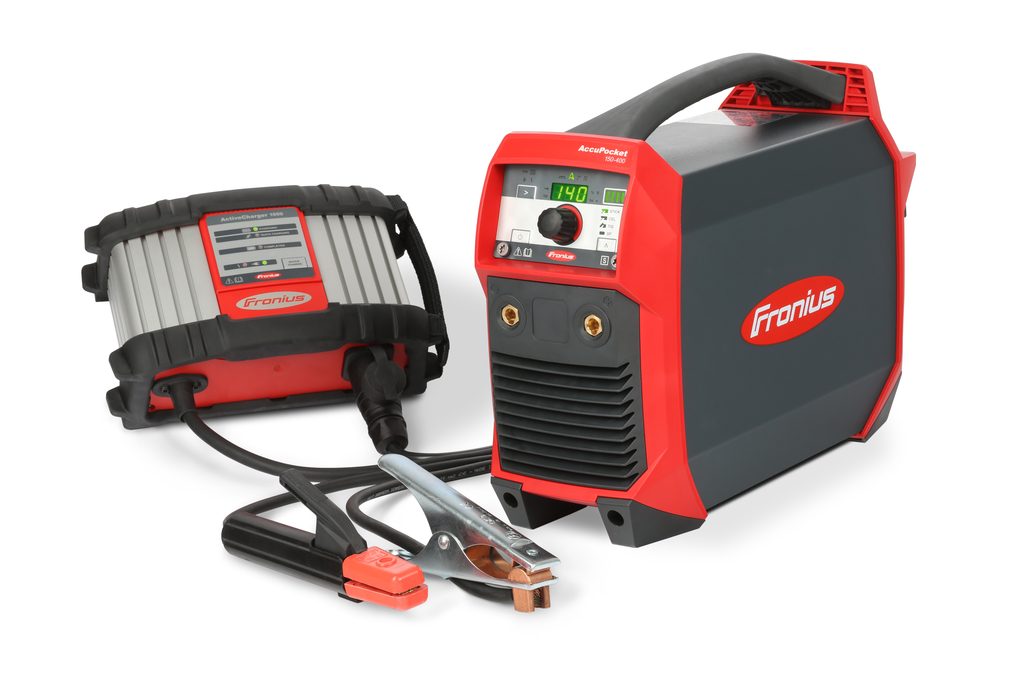 The Accupocket comes with a specially adapted external ActiveCharger with technology that detects the state of the battery and optimally adapts the charging to ensure long battery-cell life. At just 11kg it is easy to transport and even when attached to the ActiveCharger, the welding machine can still be used to carry on working in hybrid mode.
Fronius will also be presenting its all-new TPS/i welding system which can be adapted for any MIG welding application.
Live demonstrations and a range of samples are available. Stand P74
OTHER ARTICLES IN THIS SECTION