ARTICLE
Sweet success
29 January 2014
Efficient lifting and handling is being assured at Illovo Sugar's new 51,000 square metre warehouse thanks to six cranes featuring advanced hoists from Street Crane.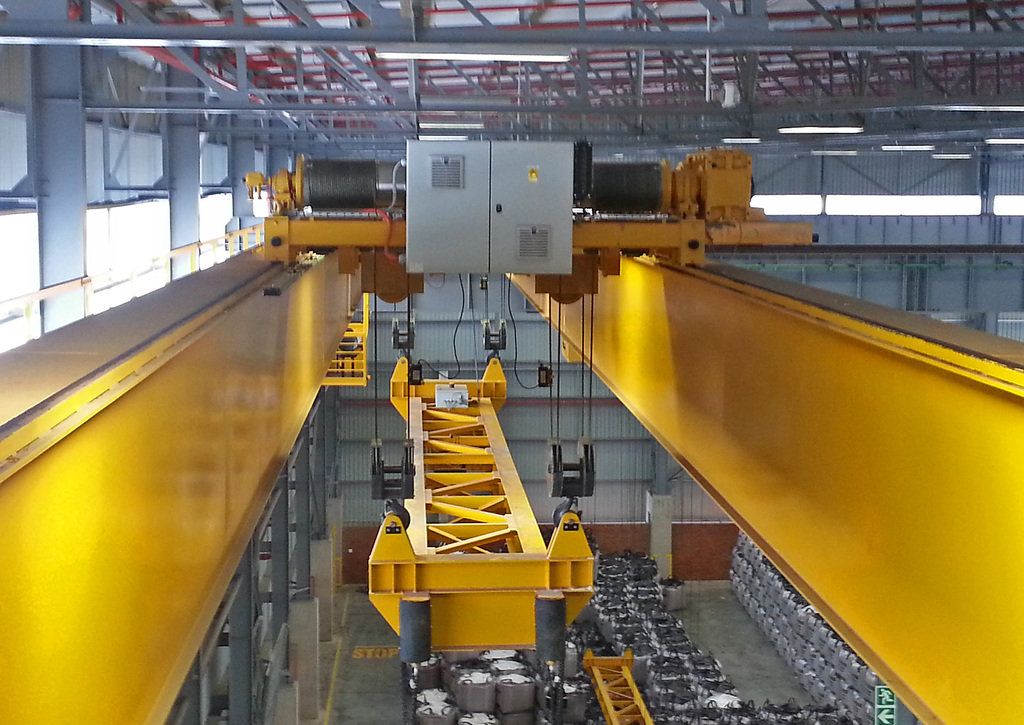 The cranes were installed by Street's South African partner, GM Technical Services (GMTS), for the major sugar supplier.
With a 170,000 tonne capacity, the warehouse provides storage between Illovo's primary manufacturing plants and retail, wholesale and industrial customers. Each of the six bays, within zones one and three of the warehouse, incorporates a crane of 16 tonnes safe working load. The 30.72 metre span double girder cranes, including control cabins, link beams, lifting beams, access walkways and bogies were fabricated by GMTS in South Africa with structural drawings supplied by Street Crane.
Street supplied 12 eight tonne (4+4 tonnes) VX hoists. Each of the custom built twin hoists was reeved on a single hoist drum to ensure synchronised hook movement. GMTS then synchronised the twin hoists on each crane using encoder feedback and inverter drives. Each crane will corner-lift a lifting beam capable of handling ten one-tonne international bulk containers (IBC's) of sugar per movement.
OTHER ARTICLES IN THIS SECTION