ARTICLE
Bespoke lifting solution
05 April 2017
Street Crane has completed its second installation for JDR, supplying a high-specification 25-tonne double girder goliath crane at the company's Hartlepool manufacturing facility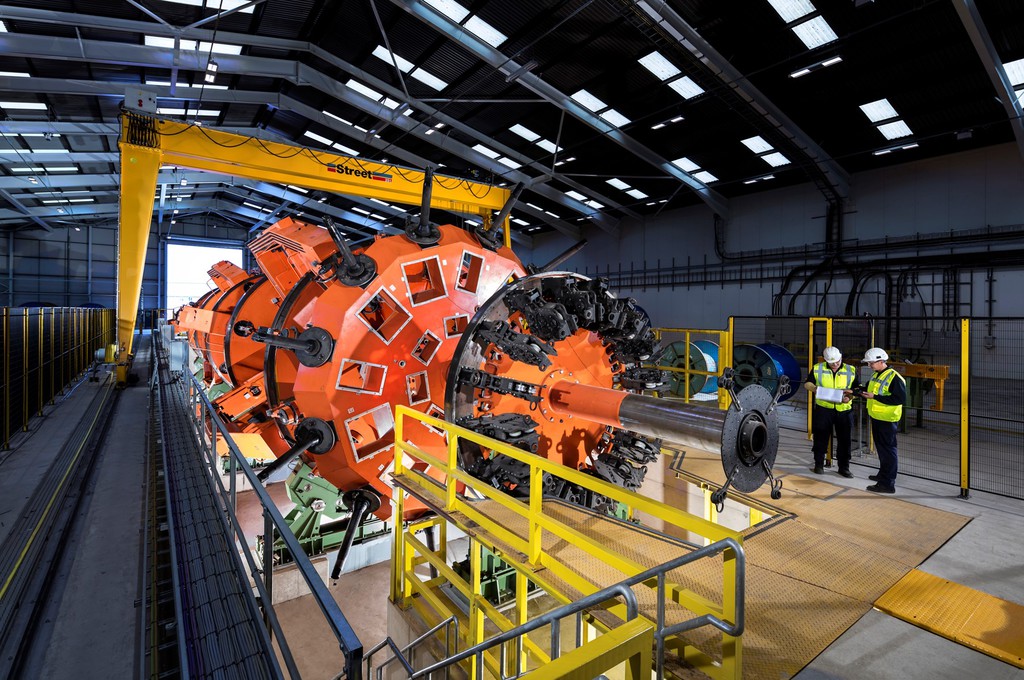 JDR, a supplier of subsea umbilical and power cables to the offshore energy industry, selected Street to manufacture and install the 15m span crane to load 20-tonne cable bobbins into a new horizontal layup machine (HLM).
Chris Lindley-Smith sales director at Street Crane commented: "This was a bespoke crane designed with a strong range of additional features, including radio control and travel frequency inverter drives, which ensure the crane operates extremely smooth and allow the operator to position themselves in the optimum location for safe control of the crane at all times.
"To protect the HLM and ensure operator and worker safety, audible and visual alarms were specified as well as a customer specified interlock system with zone limits. This system ensures the crane is limited to slow speed when it enters a specified working zone and stops a safe distance away from the HLM.
"As this is a goliath crane, floor rails have been mounted on the working floor area so the crane installation was completely independent of the building's structural steelwork, with electrical power to the crane supplied by a spring-operated cable reeling drum mounted at the base of one of the goliath legs."
The new crane adds to an existing 72-tonne overhead crane which was manufactured and installed by Street for reel loading and unloading five years ago. The 11m span double girder crane operates on a 30m long freestanding gantry system.
Ian Mallett, manufacturing operations manager (UK) at JDR said: "Street's design team developed a crane that meets the demands of our specialist manufacturing process, offering a reliable lifting solution which requires minimal maintenance and importantly, comes equipped with a range of safety features."
OTHER ARTICLES IN THIS SECTION