ARTICLE
Controlling costs
20 November 2014
The Tork Reflex Single Sheet Centrefeed system helps to cut the cost of everyday wiping by naturally reducing consumption.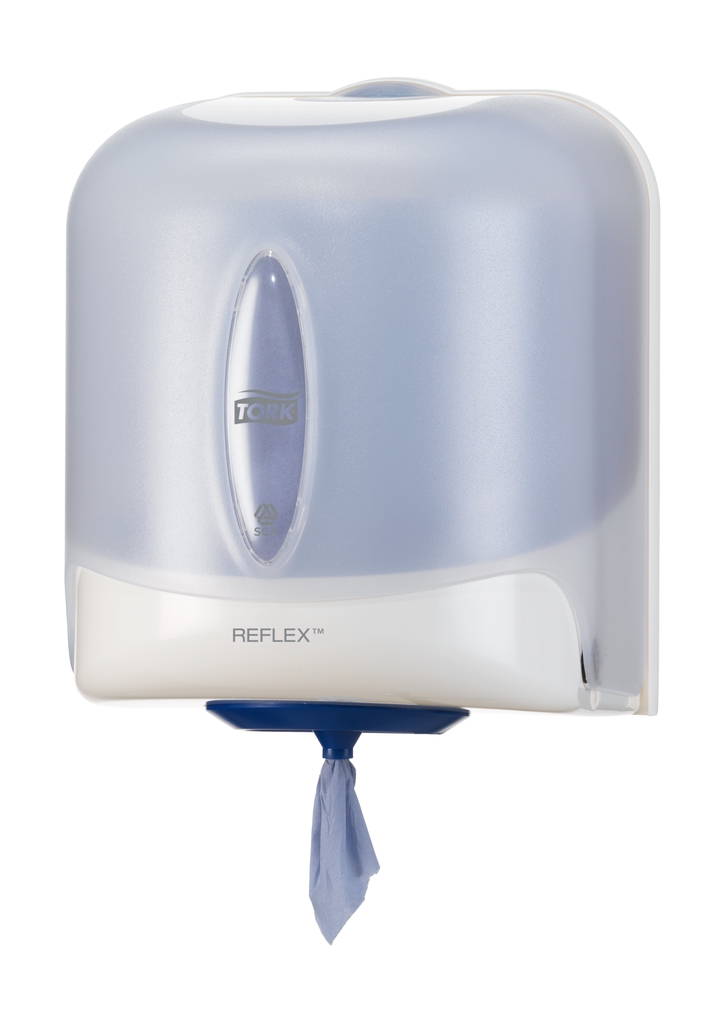 It allows operatives to take only one sheet of paper at a time which, says SCA, helps to reduce paper consumption by up to 37%*.
The system is available in both a full-size and mini wall-mounted dispenser as well as a portable version. Extra docking stations are available to facilitate one-hand dispensing, and refills are offered in a range of qualities and colours,
The dispenser protects the paper from moisture, splashes or contamination in the atmosphere which again reduces waste while also improving hygiene.
Tork Reflex belongs to a family of Tork products designed or wiping and cleaning. The range includes Tork Heavy-Duty Cleaning Cloth, the thickest and strongest cloth in the Tork family.
This product is highly absorbent and has been designed to work well with most solvents. It is also sufficiently bulky to protect the hands from heat and metal scraps.
Tork Heavy-Duty Cleaning Cloth incorporates exelCLEAN technology. The exelCLEAN effect coupled with the foam-spun internal structure of the cloth is said to ensure a professional and hygienic finish on any surface.
* Statistics from internal research conducted across a four-week period. Freeflow Tork Wiping Paper Plus 157 m against Tork Reflex Wiping Paper Plus. Tork Reflex Wiping Paper Plus lasts 37% longer than an ordinary centrefeed roll.
OTHER ARTICLES IN THIS SECTION