ARTICLE
Space sensors
08 May 2015
Trend Control Systems has introduced a new generation of room display (RD) and room sensor (RS) solutions.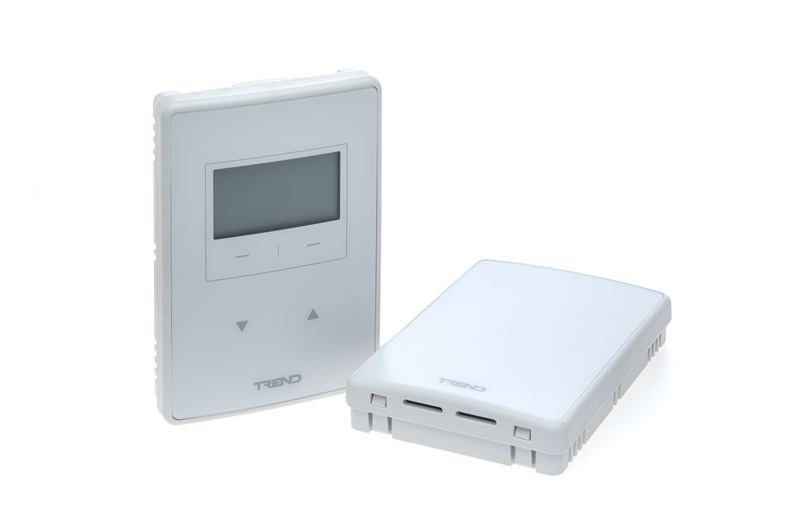 Designed with high levels of functionality and user friendliness, they offer temperature sensing and display, in either °C or °F, along with a choice of humidity and/or CO2 related information.
Building on Trend's existing products, the new range is said to be both technically superior and visually attractive, with KOSF functionality – temperature sensor, setpoint adjustment, occupation override, occupation status display and fan speed control – all incorporated into the basic models.
There are four variants in each of the RD and RS ranges, and Trend is developing a version that will have a colour touchscreen user interface.
Suitable for use in all types of commercial and residential environments, including offices, meeting rooms, hospitals and hotels, the intuitive display meets the demands of users who are familiar with the kind of configurability and customisation found in devices such as smartphones and tablets.
Each device has the ability to provide the user with either a relative 'warmer-cooler' setpoint adjustment, or absolute temperature adjustment. Meanwhile, an installer mode has optional password protection to allow temperature and humidity calibration, adjustment of setpoint range limits and modification of override time. The sensor or values to be shown in the home screen can also be selected.
Both the RD and RS ranges can be integrated with Trend's industry leading IQeco and IQ4 control devices, and are also WallBus compatible – meaning that rather than being wired individually into inputs, they sit on a twisted pair bus configuration. This makes wiring easier, frees up inputs, while also offering plug and play functionality.
Kieran Malone, product and marketing manager at Trend Control Systems, commented, 'Our new room sensors and displays have been designed with functionality and ease of use to the fore. Information is displayed in a way that enables a room's occupants to quickly ascertain temperature, humidity and CO2 levels, and take appropriate action to optimise comfort conditions to meet their requirements.'
OTHER ARTICLES IN THIS SECTION