ARTICLE
Easy manual actuation system
12 December 2015
The Torok manual actuation chuck from Hainbuch has now been developed to primarily be used on machine tools that operate without a clamping cylinder.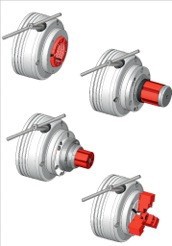 The Torok also accepts a multitude of Hainbuch adaptations such as mandrels, jaw modules, centre plates and face drivers to make it the base unit for a complete workholding system.
The product incorporates an easy manual actuation system that operators can safely and delicately clamp when using the system on grinding machines or with thin walled parts for example. Additionally, the Torok can easily clamp with incredible pressure due to the force augmentation in the chuck. All this can be simply achieved with the use of a small key.
OTHER ARTICLES IN THIS SECTION