ARTICLE
Compact point-of-use dryers
23 November 2015
The Atacama range of adsorption dryers from Hi-line Industries can be used as point-of-use dryers across a wide range of applications, wherever there is a localised demand for the supply of clean, dry compressed air.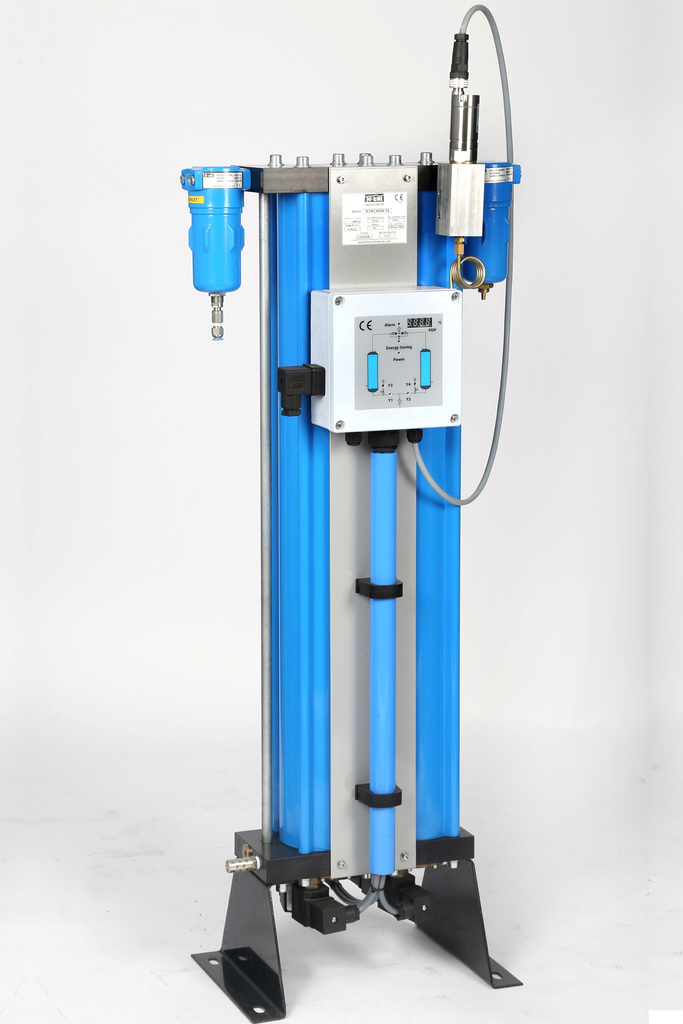 The Atacama products feature twin towers, each filled with desiccant, providing high performance coalescing pre-filtration combined with positive particle after-filtration. Only one single tower is on-line at a time, while a small amount of the dry, compressed air throughput is used to automatically regenerate desiccant in the second off-line tower. The change-over procedure is achieved under the well established PSA (Pressure Swing Adsorption) principle.
Hi-line says high rates of reliability are achieved by top quality engineering design and the simple principle of positively driven valves. An optional off-the-shelf centrifugal water separator is also available where required for the positive removal of extracted oil and water prior to adsorption. In addition, an energy saving dewpoint controller incorporating 'LED Dewpoint' display is available as an optional extra to provide energy efficient drying cycles.
Typical applications for the Atacama products include a wide range of general processing and packaging operations including medical, dental and food, which is complemented with industrial applications such as powder coating, printing, laser technology, plasma cutting, pneumatic controls and many other diverse general engineering fields.
The standard product range covers five models, accommodating flow rate volumes from 5 to 100cfm of clean, dry air at variable dewpoints from 20 to -40°C. Lower dewpoint models down to 70°C can be supplied.
These compact design products can be supplied ex-stock as standard with 240V (4-16 bar) operation with 110V operation available upon request. Service kits and maintenance items are also available with the same off-shelf, next day delivery.
OTHER ARTICLES IN THIS SECTION