ARTICLE
Emergency stop and reset buttons
17 May 2016
Murrelektronik's emergency stop and reset buttons come with standard M12 ports so they can be integrated into installations with standard M12 cables. This timesaving solution eliminates the risk of wiring errors. This port makes the control devices a 'Plug & Play' safety solution for a wide variety of machines and systems.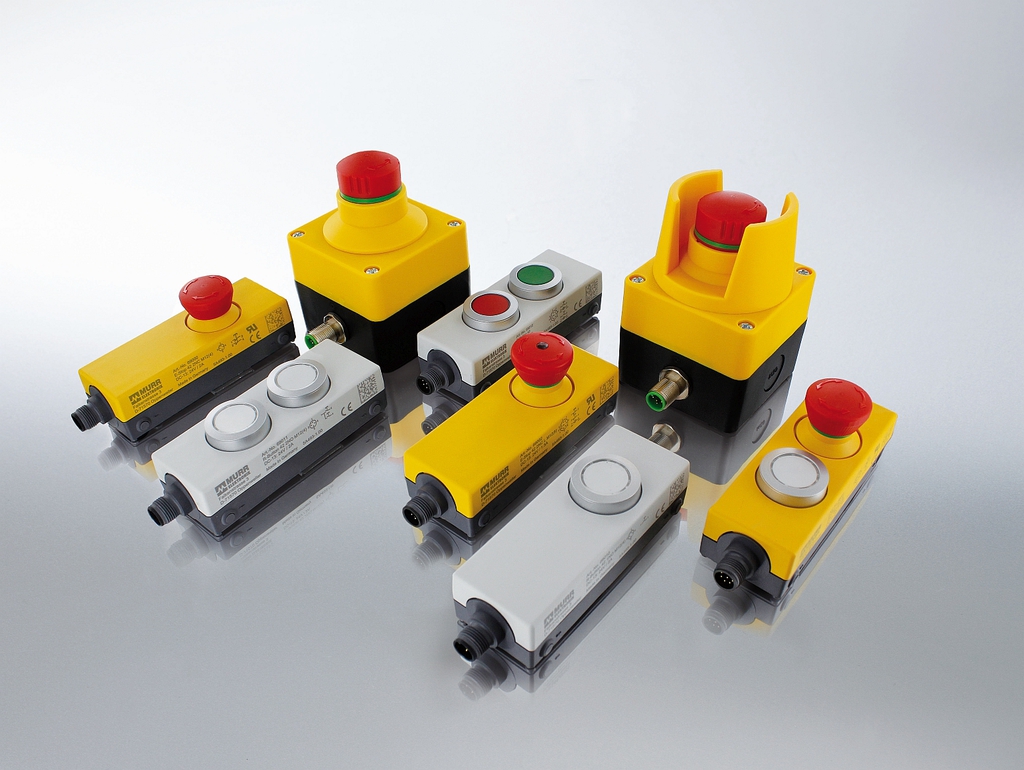 The devices are suitable for a wide range of applications – from those with basic functions to sophisticated, high-end ones. Installations with control devices, like safety fences, or workstations in decentralised locations have the most demand for these buttons.

Standard models are compact (40mm wide) which makes them suitable for connections to standard aluminum profiles. The wider (72mm) emergency stop buttons are available with a light ring as well as a protective collar to prevent accidental triggering.
OTHER ARTICLES IN THIS SECTION