ARTICLE
Ready for tough jobs
17 March 2017
Murrplastik Systemtechnik now offers a separable cable entry for pre-assembled cables compatible with protection class IP 65.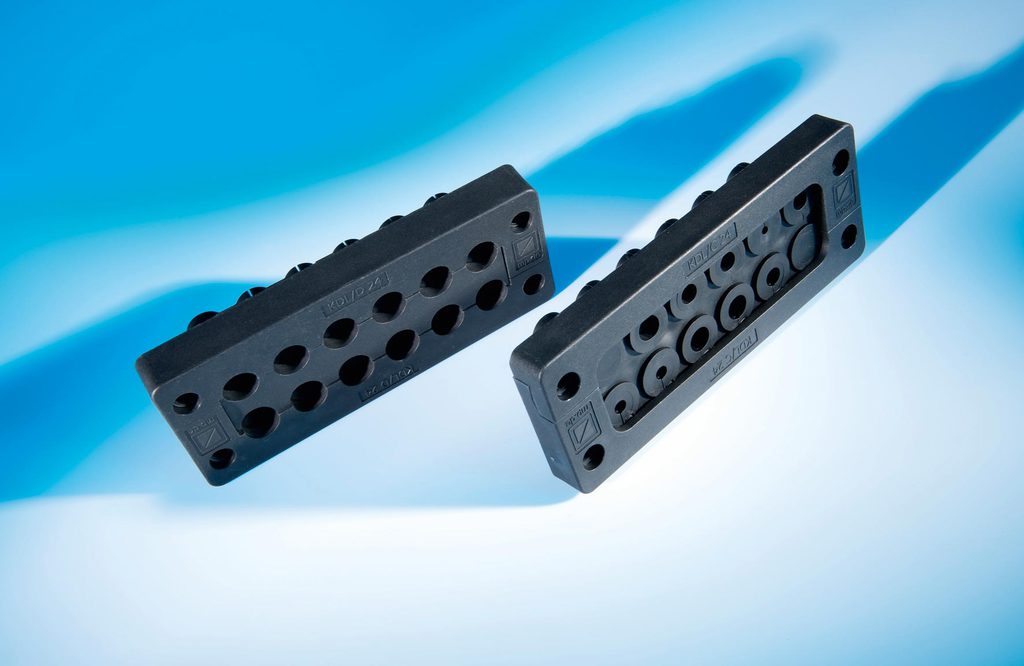 With KDL/C and KDL/D, Murrplastik Systemtechnik presents two new cable entry plates for ultra-durable deployment in extremely tough industrial environments.
Everywhere, in fact, where high mechanical stresses, moisture, acids, lyes, alcohols, mineral oils, fuels, greases and dust make life truly difficult for any piece of plant or system component.
Although KDL/C already satisfies protection class IP 54, Murrplastik goes even further with the KDL/D model: protection class IP 65 is now also possible as a retrofit option even for completely separable systems. Both cable entry plates can be deployed at temperatures ranging from -30 °C to +100 °C.
OTHER ARTICLES IN THIS SECTION