ARTICLE
Easy access to control units
11 October 2016
Murrelektronik's front panel interface Modlink MSDD provides uncomplicated, safe access to a control unit without having to open the cabinet door. A variety of country-specific sockets and data connectors provide high flexibility, while comprehensive approvals allow worldwide application.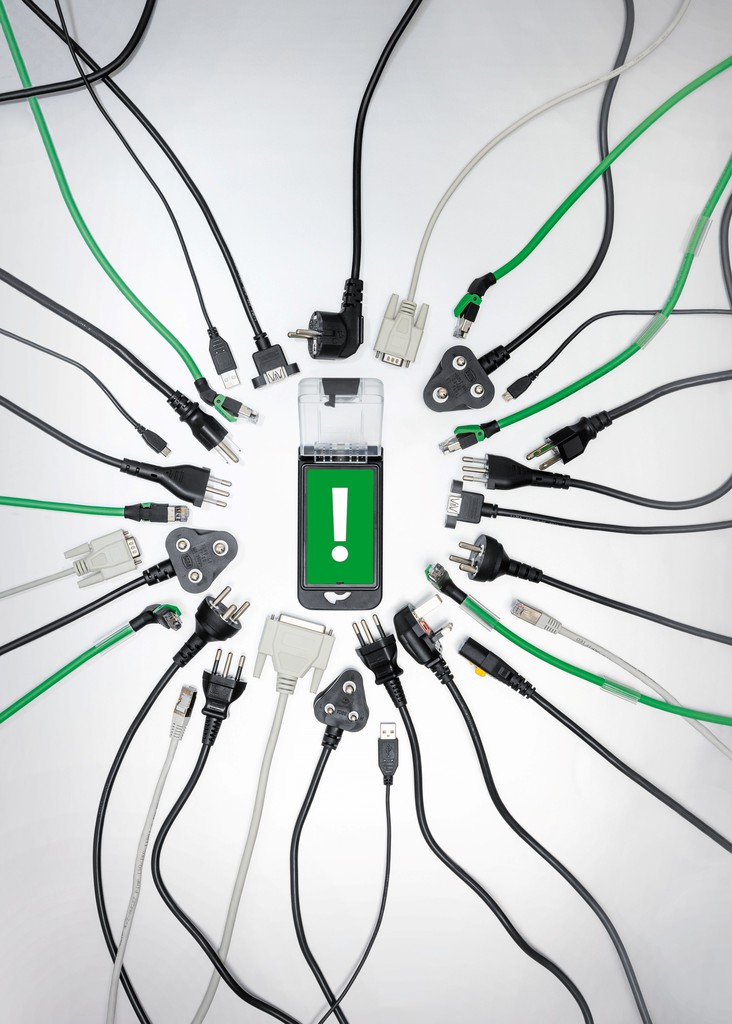 Software for control units often has to be adapted during operation. To do this, it has to be connected to laptops or diagnostic devices. This is often only possible with the cabinet door open which in turn costs time and money. If changes have to be made during operation, service technicians sometimes come up with a makeshift solution to access the control unit. This temporary wiring can be prone to errors and may prove a less-than-ideal solution.
This can be avoided by using the front panel interface Modlink MSDD. Modlink MSDD is a modular system which consists of standardised single and double frames made of metal or plastic which are installed into the control cabinet. More than 170 different inserts with country-specific sockets and data interfaces (for example SUB-D, RJ45 or USB) can be snapped into place.
This allows more than 100,000 combination options. In all single frames, there is space for at least one country-specific socket and data communication. If several sockets and interfaces are necessary for the application, the double frame offers the required space. The high protection class of IP65 ensures that the Modlink MSDD front panel interfaces can also be used in rugged environments and, thanks to shielding plates, EMC requirements can be met.
In the industrial area, sockets must be secured, according to the standard, up to 20 A using residual current devices (RCDs). Therefore a commercially available 2-pole safety switch can be integrated in Modlink MSDD. After an error, just reset the safety switch. For the data communication, this insert can be equipped with a USB-A or RJ45 connection depending on practical needs. The result is a complete programming interface including a secured electrical connection.
Approvals are important for international use. Modlink MSDD front panel interfaces with the well-known double-bit lock for control cabinets are certified by UL according to cURus. The approval for the inserts is a so-called design approval. Thus newly configured inserts are as of now approved according to cURus.
OTHER ARTICLES IN THIS SECTION