ARTICLE
Quick to change
16 March 2016
Think about all the things that can be done in 1 second. Then cut that time in half. According to Murrelektronik that is the time it takes for a KUKA robot to change tools using the company's MVK Metal module.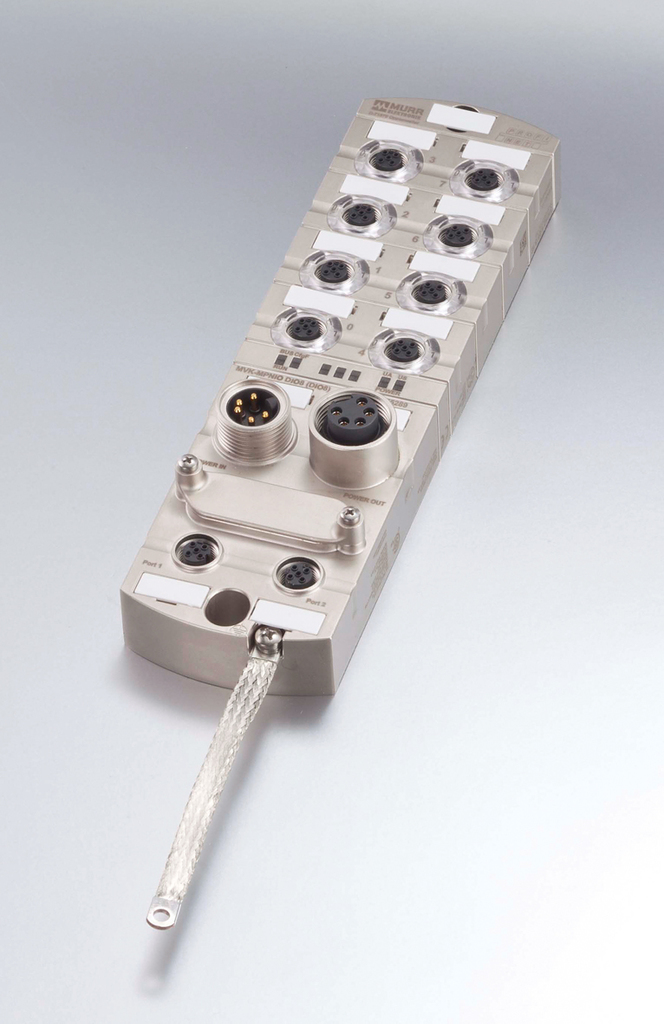 Today, body shops at large automotive manufacturers are fully automated and robots have to change out their equipment hundreds of times a day during assembly. Flexible automation systems help keep the tool change times and restart times to a minimum.
Electrical engineers at KUKA in Italy decided that MVK Metal fieldbus modules from Murrelektronik would create a powerful automation solution.
The fieldbus modules, running on PROFINET, support Fast Start Up technology which means that everything from powering up to transferring data is done in less than 500ms. All of the parameters are predefined which allows the flow of data to remain small from the moment of start-up. This prevents unnecessary information from being transferred to the control. The MVK Metal modules communicate actively with the control and tell it when they are available without waiting for the cycle to find them. This greatly accelerates the process.
Murrelektronik's MVK Metal modules are connected with Push-Pull cordsets which are easy to handle and can be quickly assembled without any tools. These connectors are pre-wired, fully molded and have been electrically tested which prevents wiring errors and protects from external interferences. The module itself is housed in a zinc die-cast which is resistant against welding sparks, oils and lubricants. It is also fully potted which protects against and shocks or vibrations.
The MVK Metal fieldbus module provides single channel diagnostics with LEDs that show the status of the connection and the power source. Because the diagnostics are based on the individual channels, the module is able to shut down the affected channel and not the entire module during errors. This helps to avoid down time.
OTHER ARTICLES IN THIS SECTION