ARTICLE
Increases number of safe outputs
21 May 2018
Murrelektronik's modular Cube67 fieldbus system and safe fieldbus module MVK Metal Safety enable space to be saved in cabinets because safety relays are not necessary; the number of safe outputs within a system can be increased easily.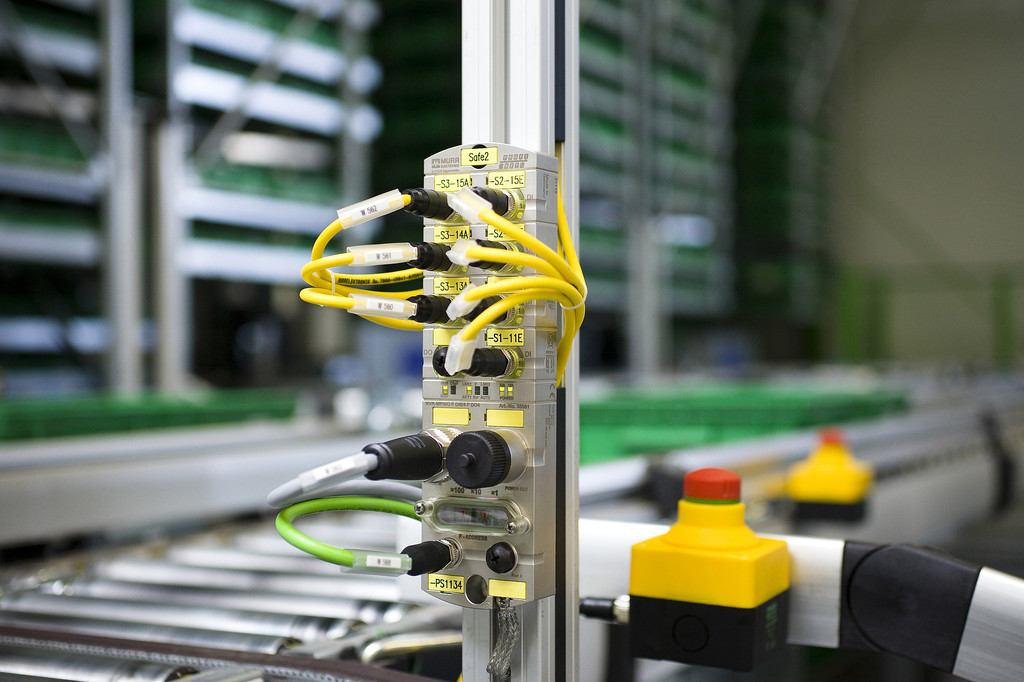 If there is an emergency on the shop floor – for example a guard door has been opened or someone has activated a light curtain – outputs have to be switched off immediately. Combining safety relays with K3 fieldbus modules is an easy method to achieve safe outputs. This is a practical solution for smaller applications with basic requirements.
With the safe outputs of MVK Metal Safety – controlled by a PROFINET/PROFIsafe controller – it is possible to create up to 12 safe outputs on the K3 module. These are split into two safety circuits, each with three ports that have dual functions. This multiplies the number of safe outputs and is a simple and efficient method to increase the competitiveness of machines and systems.
OTHER ARTICLES IN THIS SECTION