ARTICLE
Segmented mandrel
13 December 2016
Anybody cutting gears is all too familiar with the issue that clamping solutions for the gear-cutting sector are individual and have very special requirements. Hainbuch has now developed its new MANDO G211 segmented mandrel system with a slim interference contour.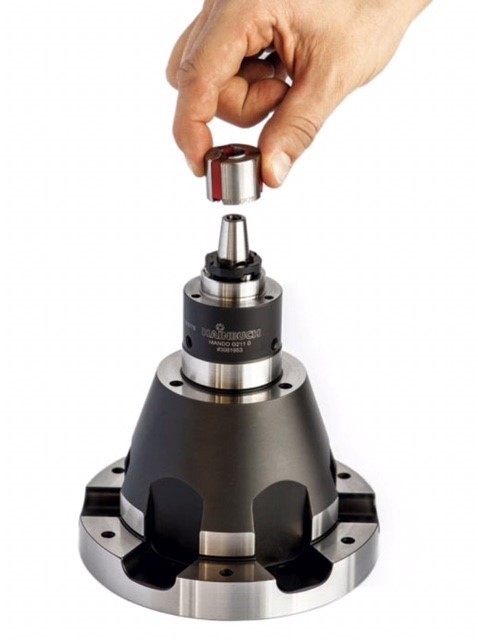 With the new MANDO G211, customers can put the new standard segmented mandrel to deliver results. Acquiring 'in-stock' segmented clamping bushes, the rigid and narrow mandrel system offers an optimised tool run-out contour that is suitable for use in gear cutting applications. Furthermore, the new MANDO G211 can be applied to gear shaping or grinding operations.
The new innovation has three end-stop levels that are placed with different proximity to the workpiece. This makes it possible to use individual workpiece end-stops. Hainbuch has covered all bases by also developing a coolant connection to ensure complete process reliability for the end user.
OTHER ARTICLES IN THIS SECTION