ARTICLE
Workholding system with different chuck options
18 January 2016
The Hainbuch Spanntop Nova workholding system now provides three different chuck options: The combi pull-back with end stop facility, the combi dead-length with end stop, and the modular chuck pull back version for bar work only.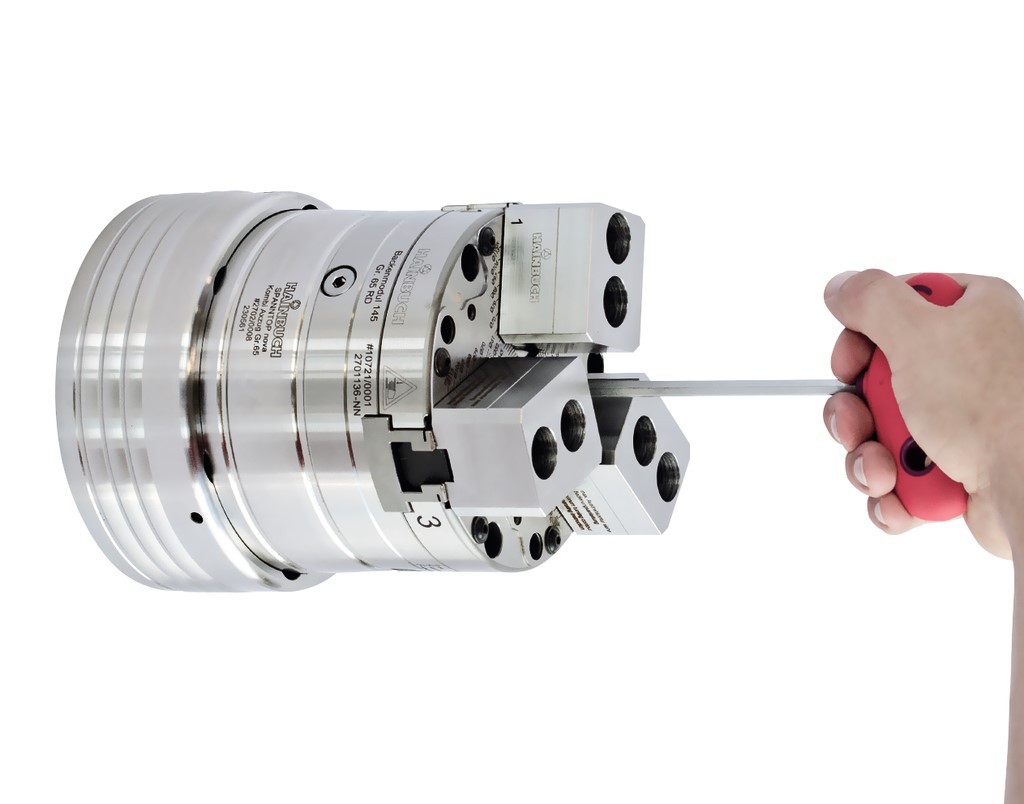 Resistant against contamination from coolant, swarf and dust, the clamping head of the Spanntop Nova has vulcanised seals that protect the system from any ingress from the work area. The vulcanised clamping head also minimises vibration to improve precision, surface finish and consequent tool life.
The rigid clamping of large workpieces in the chuck is no problem for the Spanntop Nova. Customers can fit the jaw module and clamp parts up to 215mm diameter. Internal clamping is just as easy. By rapidly changing over to the mandrel system that fits directly into the Nova chuck, this process is significantly reduced. Using Hainbuch's CentroteX positioning technology, no radial adjustment is necessary. This enables the customer to retain precision and clamping forces whilst reducing changeover times. Changeover time is further reduced as just three screws hold the base end-stop. Customers can change from bar to billet work in just over 1min.
Furthermore, the Spanntop Nova has a particularly large contact area between the collet and chuck taper. This is said to deliver exceptionally accurate clamping and minimal component deformation when clamping parts with short lengths.
OTHER ARTICLES IN THIS SECTION