Home
>
Regulation 31 approved
ARTICLE
Regulation 31 approved
09 November 2017
ifm electronic is pleased to announce that their PG series of pressure sensors is now Regulation 31 approved.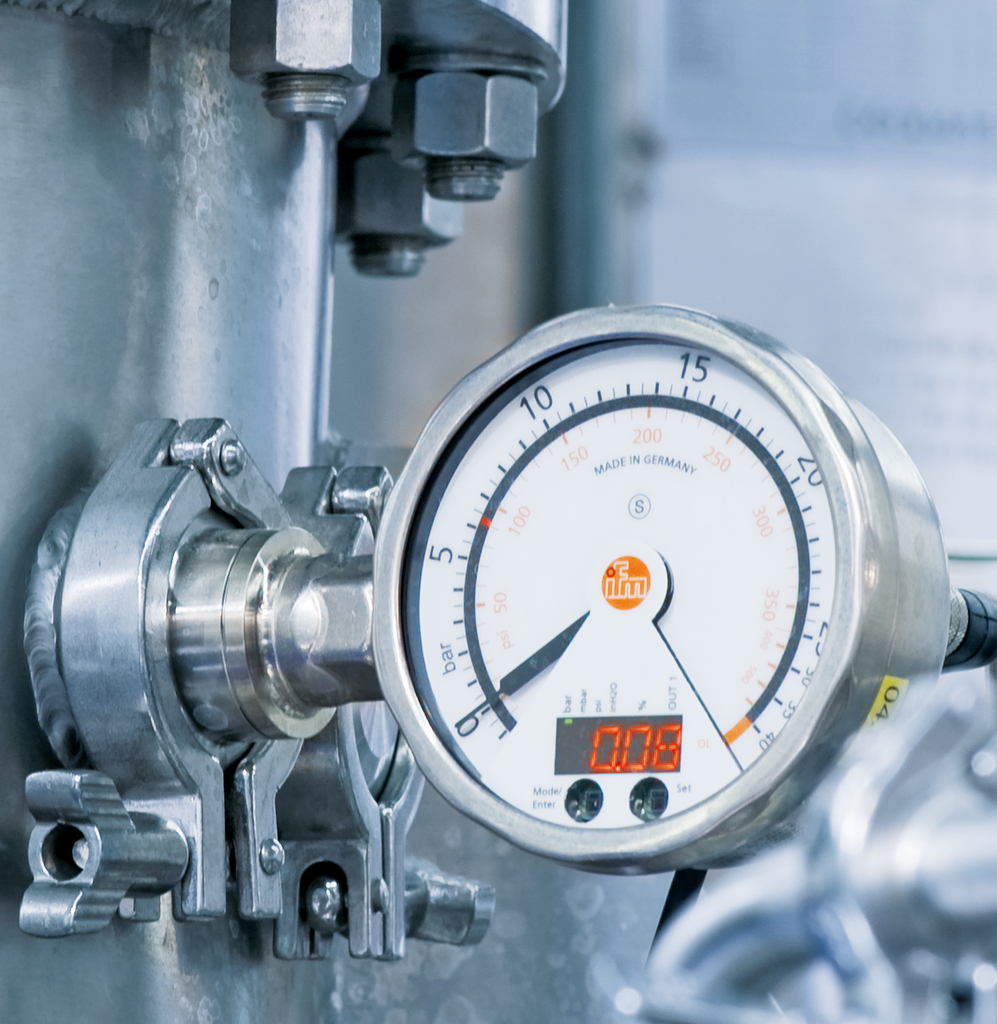 The PG series is not only a good pressure indication for potable water, the smooth sensor surface is equally at home in sludge applications. The PG may look like a gauge, and it has that function but it also is a completely electronic pressure sensor, with a scalable analogue output and switchpoint. Within the full PG series, eight variants of the hygienic model are Regulation 31 compliant, covering different pressure ranges. These will measure as low as minus one bar, or up to a maximum 25 bar.
Other key features of the PG series are visibility and robustness. Unlike a classic mechanical gauge the electronic pointer display can be rotated, and features bright LED indication of the value in addition to indication of the trend or of the minimum and maximum values.
The robust and overload-resistant ceramic capacitive measuring cell is stable in the long term and the high overall 0.2% accuracy is said to guarantee precision in measurement. The stainless steel and hardened glass of the housing reinforce the robustness of the design.
The PG design meets the highest hygienic standards for use in the food industry in addition to potable water: Ingress resistance, materials and approvals comply with hygienic requirements.
RELATED ARTICLES
No related articles listed
OTHER ARTICLES IN THIS SECTION