ARTICLE
T Cards Online helps motor dealer boost productivity
14 February 2020
Having used a manual T Cards system for many years, Dartford based car dealership, WJ King, decided several years ago to switch to a T Cards Online system and is reaping the benefits.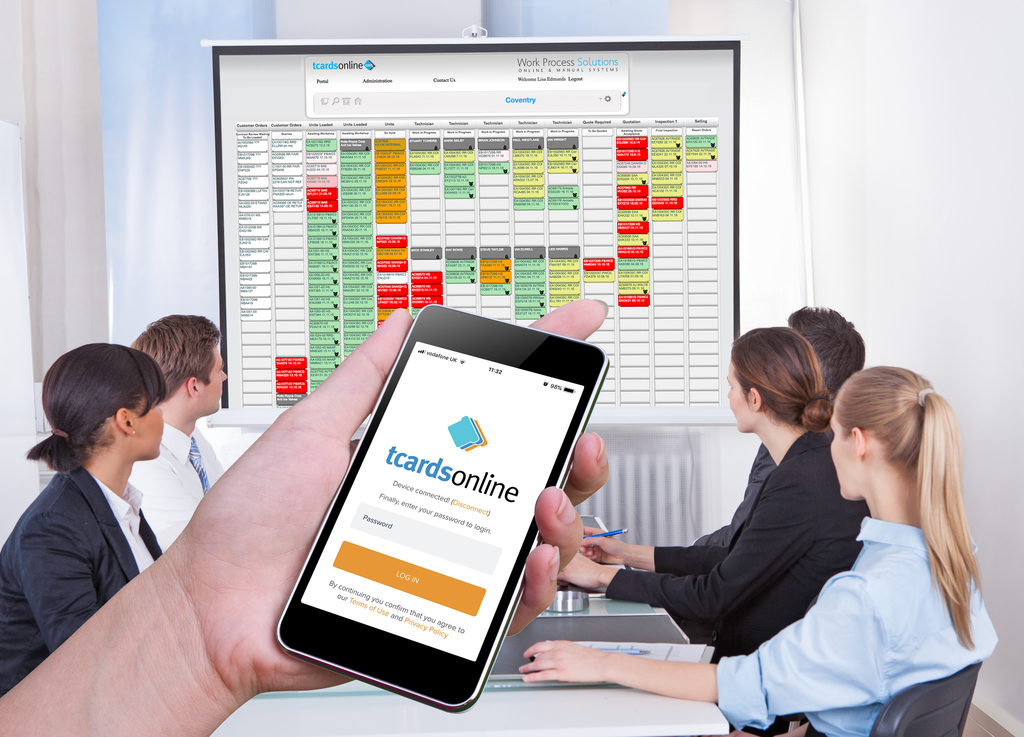 Maintaining outstanding customer service and offering exceptional value for money are key objectives for any successful business especially those operating in highly competitive environments, such as the retail motor trade. It's not just the issues relating to direct customer contact, it's also the background systems which support and underpin the relationships between supplier and customer.
Simple and effective management tools like T Cards are a key ingredient and there are a growing number of examples in the motor trade where T Cards have proved successful. One such company is WJ King, a long-established family run car dealership covering South East London and Kent which sells new, pre-registered and used cars, along with vehicle repairs, servicing, MOTs plus accident and body repairs.
The challenges
Explaining the decision to move from a manual system to the T Cards Online system, managing director, Allan Nash, says: "We were long-term, highly satisfied users of the manual system, although the manual board was proving to be impractical and a bit unsightly in our reception area.
"More importantly, we needed a more sophisticated, online system which would comply with manufacturers' standards for the brands we represent including Vauxhall, Peugeot and Seat. Also, the online version would meet our expansion plans and specific requirements of what was then our new Business Development Centre (BDC) which required some central control for servicing and MOT bookings."
Having proved the cost-effectiveness of switching to the T Cards Online system, WJ King is looking to the next stage to further develop customer service.
This includes integrating T Cards Online with other systems to maximise efficiency and productivity by helping service managers and advisors in planning and co-ordinating work.
The result
When asked about the key benefits of switching to the T Cards Online system, Nash comments: "Having access to our systems when we are off-site is very important and we now have this with the online system, it also means we have centralised control for our Business Development Centre."
Commenting on WJ Kings experience in using T Cards Online, MD Phil Heine says: "We have helped a wide range of automotive companies explore the benefits of our simple, yet highly effective online management tool. The result is a streamlined and more efficient job management process which contributes to improved productivity, saving time and money which ultimately leads to improved customer satisfaction."
Heine adds: "We will be exhibiting at the upcoming Commercial Vehicle Show at the NEC, 28-30th April 2020 which has a Workshop Component. This is an ideal opportunity for us to demonstrate the features and benefits of the latest T Cards Online system to all relevant commercial vehicle operators, especially as we have such an impressive catalogue of successful case studies in the automotive sector."
OTHER ARTICLES IN THIS SECTION