ARTICLE
PPC prepares concrete for painting
31 October 2019
The Preparation Group's contracting division, PPC, a specialist in surface preparation, removal and finishing, has prepared 1940m2 of old concrete for painting, in a warehouse in Cannock.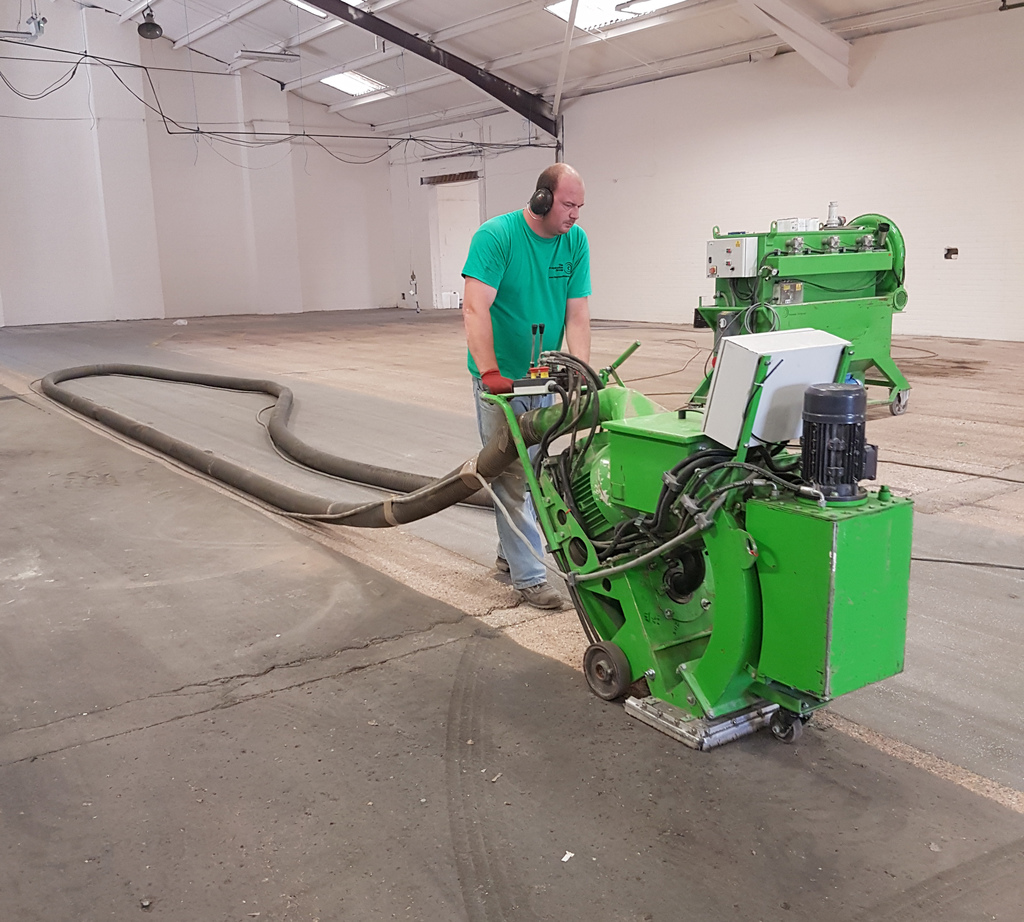 The first stage was to remove 10mm of old oil crud from areas of the slab, for which the company used its 250 Grinders fitted with PCD (Polycrystalline Diamond) plates. PCD's efficiently remove difficult, sticky substances, adhesives, rubberised and soft thick compounds from concrete and other hard surfaces. They scrape rather than grind, so do not generate surface heat that would normally render the material even stickier and result in clogging of the plate.
To enable the new paint coating to adhere, the second stage was to clean the whole surface area using the 400 Shotblaster. The 400 is a high impact, powerful machine that has numerous applications including removing contaminants and lines and preparing asphalt and can be dismantled easily for access into confined spaces.
The project was completed in two days and provided the required surface profile with good adhesion, ready for the application of two coats of paint.
The Preparation Group specialises in surface preparation, removal, re-texturing, polishing and cleaning almost any type of surface, providing cost-effective solutions. A fleet of more than 150 grinders, shotblasters, planers and multi-strippers is at the company's disposal no matter the size of the project and teams are NVQ qualified and asbestos category B trained.
Says Tracey Glew, group managing director: "We have completed millions of square metres of surfaces and work closely with material manufacturers and flooring contractors. We provide no-obligation site surveys, which enables us to deliver costings accompanied by technical and health & safety documentation to support the recommended process. Working safely and efficiently, we project manage and supervise on site."
The Preparation Group's contracting division operates nationwide across floors, steel platforms, car parks, storage tanks and more.
OTHER ARTICLES IN THIS SECTION