ARTICLE
Designed for safe extraction
29 January 2018
To safely contain hazardous airborne particles, The Preparation Group offers three powerful vacuum models and a Pre-separator that feature Longopac Safe Bagging Systems, eliminating the need to empty a 'bin'.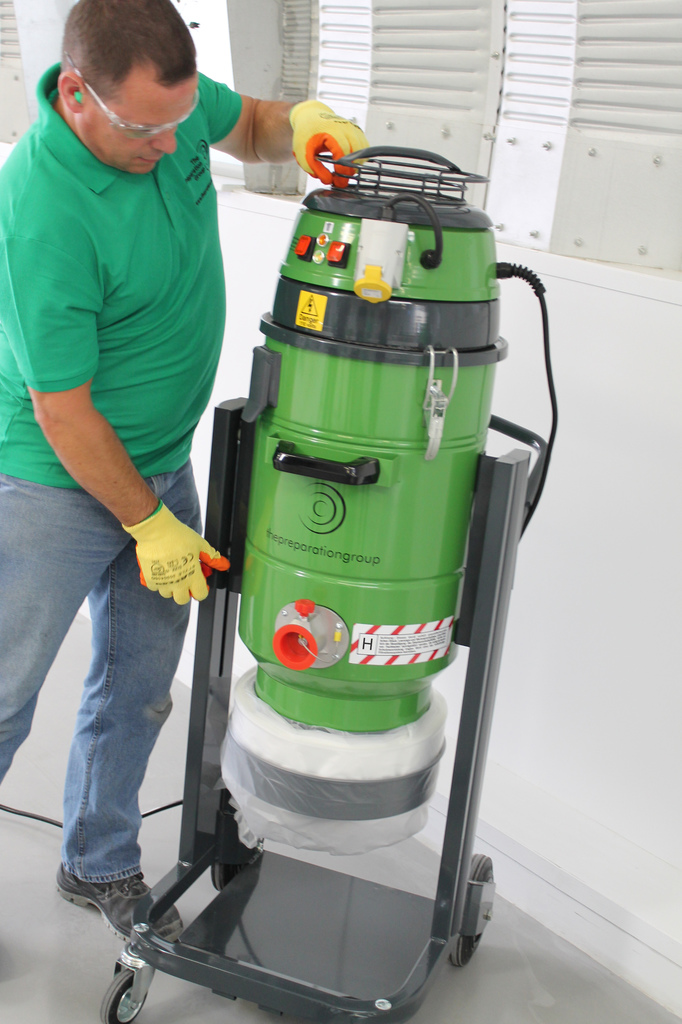 Instead, debris is collected into a continuous feeding bag which is then twisted and sealed by the operator into manageable bags for disposal. There is a 2 motor 202DSLP vacuum and 3 motor M450LP vacuum as well as an 202DS Atex model, which is Category Zone 22 rated for use in food, pharmaceutical and petrochemical environments.
The Longopac Pre-separator connects to another industrial vacuum to yield even greater suction and dust containment properties. This unit is said to be particularly popular with specialist asbestos contractors to avoid handling of material during the removal processes. With a Pre-separator, the system can be used for long range projects, i.e. at high level multi-storey buildings, with the preparation equipment and Pre-separator on the working floor and the industrial vacuum at ground level, up to 150m away. This eradicates the handling of any contaminated materials and if planned and executed correctly, ensures that no hazardous materials will enter the atmosphere.
When removing airborne particles, it is important to select the correct vacuum filter. There are three main types; L, M and H (low, medium and high). A vacuum must be fitted with an L or M type filter in order to correctly function, but can also be fitted with an additional H grade filter for collecting very fine, asbestos containing particle dust. A vacuum fitted with an H filter is by definition an H-type Vacuum and should have an 'H' sticker on it. To double check that one is fitted, take the head off the vacuum to confirm that there are two filters inside, one will be an H filter.
OTHER ARTICLES IN THIS SECTION