ARTICLE
All-in-one machine for refurbishing and cleaning hard floors
13 June 2019
An all-in-one machine for refurbishing and cleaning hard floors, the STG450 has a wide range of attachments that can be fixed or simply placed under the machine for grinding, sanding, cleaning or polishing.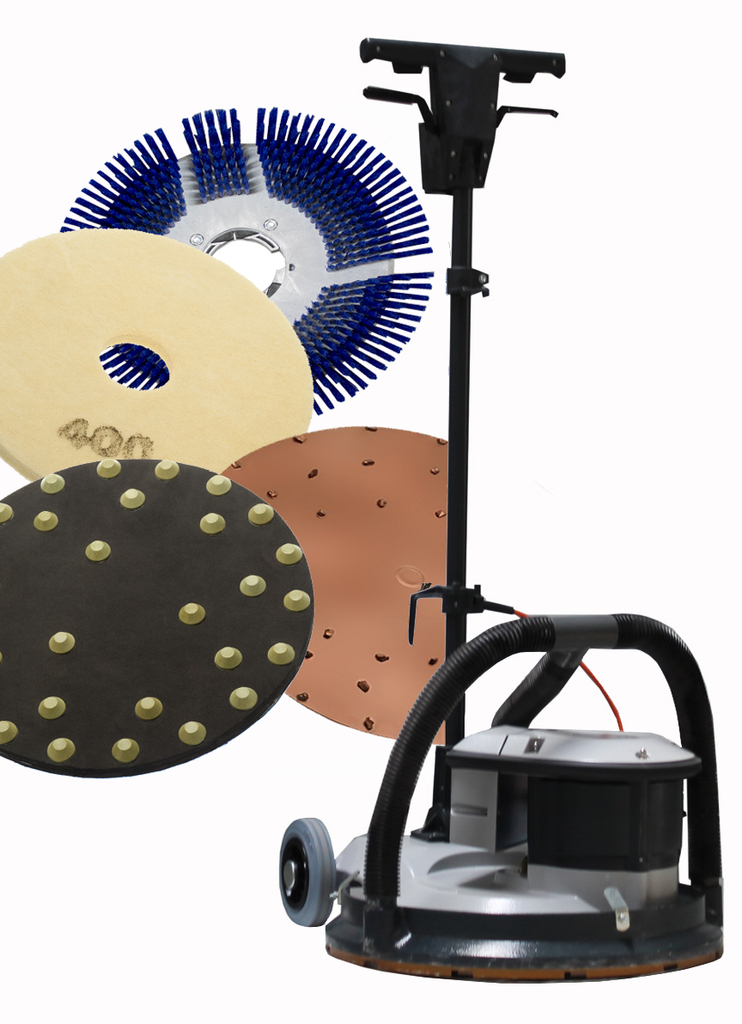 Applications include terrazzo, resin, stone, wood, vinyl, previously polished concrete and floor coatings.
Nylon brush plates scrub and clean old floors to remove surface contaminants and can be used with cleaning products or degreasing solutions, while water gives an environmentally-friendly clean. Tungsten carbide copper discs remove old adhesive residues and paint. Black sanding discs sand and grind, removing surface contaminants and keying terrazzo tiles for overlaying.
Scrubbing pads remove floor wax, ground-in dirt and scuff marks. Surface finishing diamond pads first-time polish hard floors and remove heavy scoring and marks. Double-sided Storm diamond pads deep clean and maintain previously polished smooth, hard surfaces with just water, removing light scratches and staining to leave a soft sheen to a high gloss finish.
Other plates and discs are available for heavy duty preparation work such as levelling uneven surfaces and complete floor renewal.
For free advice or a demonstration, please visit: http://www.thepreparationgroup.com.
OTHER ARTICLES IN THIS SECTION