ARTICLE
Floor maintenance at the double
05 August 2013
A cost effective, eco friendly means of refurbishing, cleaning and maintaining polished floors, The Preparation Group's double-sided Storm Diamond Pads are designed to fit the STG450 along with most other types of surface texturing, auto scrubbing and polishing machines.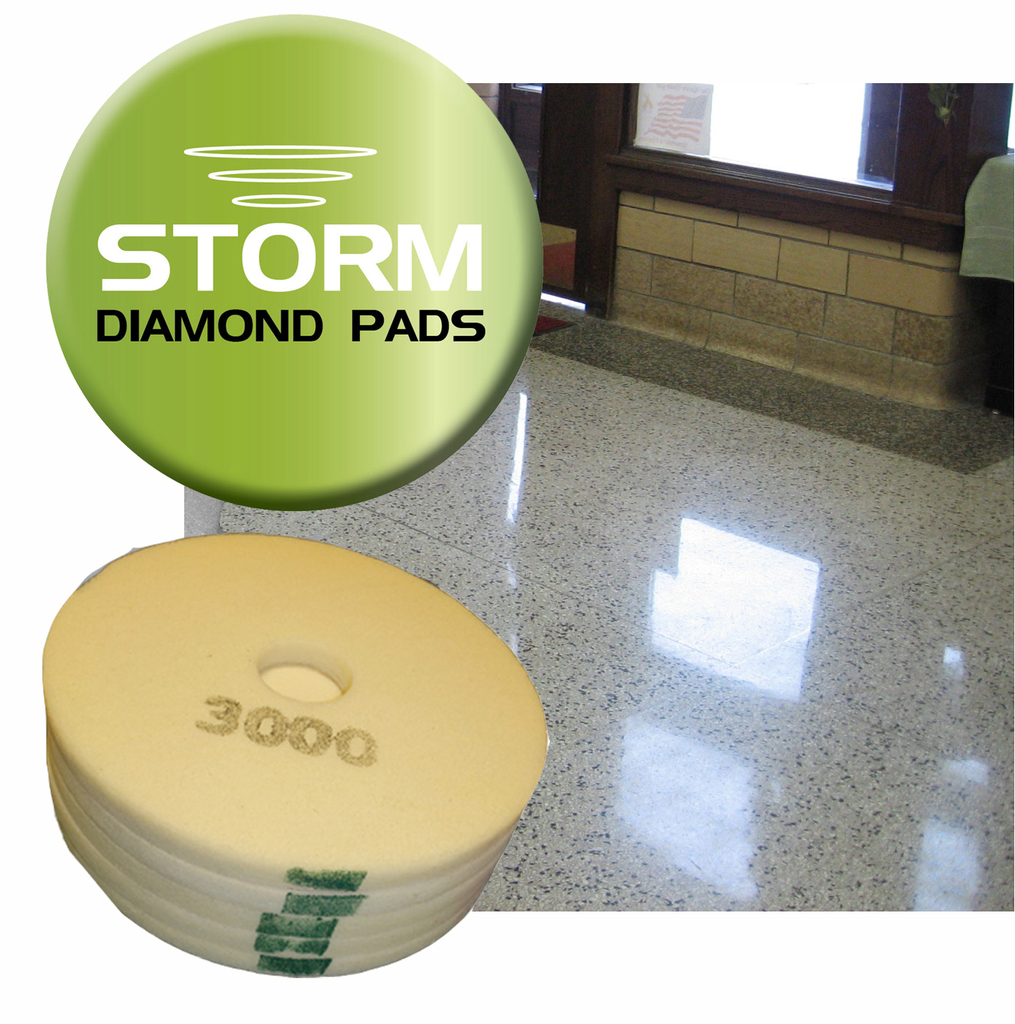 They are capable of giving heavily trafficked, stained and contaminated surfaces a hygienically clean, high gloss finish.
Tracey Glew, MD, says the double-sided diamond impregnated pads last twice as long as many competing pads, covering at least 60,000m2.
Using the Storm Pad 'dry' is said to result in an excellent finish. With the application of just water, the floor can be cleaned quickly, the pad will last longer and an enhanced shine can be achieved.'
Pads are available in 400, 800, 1500 and 3000 grades.
OTHER ARTICLES IN THIS SECTION