ARTICLE
Burnisher glazes as it glides
23 May 2018
The Burnisher 430 from The Preparation Group is designed to produce a high gloss, glass-like finish on vinyl, tiles, concrete and resin systems. With high-speed operation (1500rpm), it glazes as it glides across the surface, producing a long-lasting shine.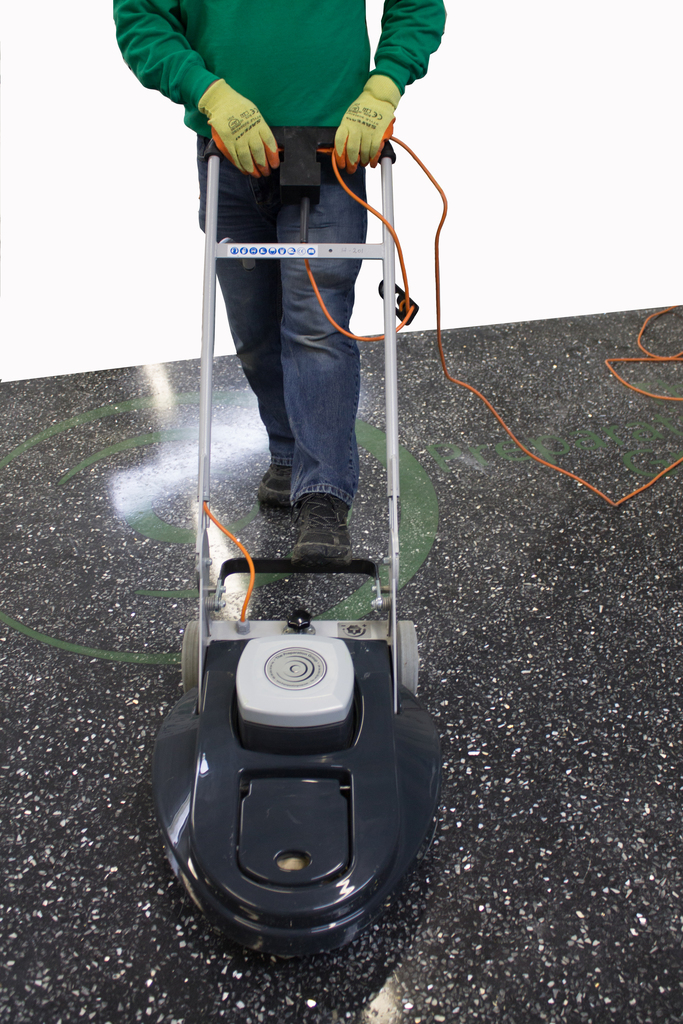 A drive plate is fixed to the machine which can be lowered onto a cleaning or scrubbing pad and used with or without chemicals/water. Cost saving and environmentally friendly cleaning is said to be achieved just by using the burnisher with The Preparation Group's double-sided Storm Diamond Pads and water.
The Burnisher 430 features a 1.6kW motor, is easy to use with simple controls and has an adjustable handle height for operator comfort. An onboard dust collection port ensures clean results when used dry and the fold-down handle is useful for transportation and storage. The machine emits a low noise level so does not disturb normal daily operations.
When The Preparation Group's contracting division PPC was asked to refurbish and deep clean 250m2 of heavily trafficked and dirty tiles in a hotel reception in Birmingham, the Burnisher 430 was one of the machines used.
An STG450 machine fitted with a 400 grade Storm Diamond Pad was initially used and water applied to remove ingrained dirt and scratches from some of the steel expansion joints. Edges and around columns were completed using a 5in Wet Polisher. The final stage was to use the Burnisher 430, dry, working up the Storm Diamond Pad grades from 800 to 1500 and then 3000.
The result was a high gloss finish that would repel dirt and be easier to clean and maintain.
OTHER ARTICLES IN THIS SECTION