ARTICLE
Single-arm collaborative robot
11 July 2018
ABB has expanded its collaborative automation offering with the launch of a new single-arm YuMi robot.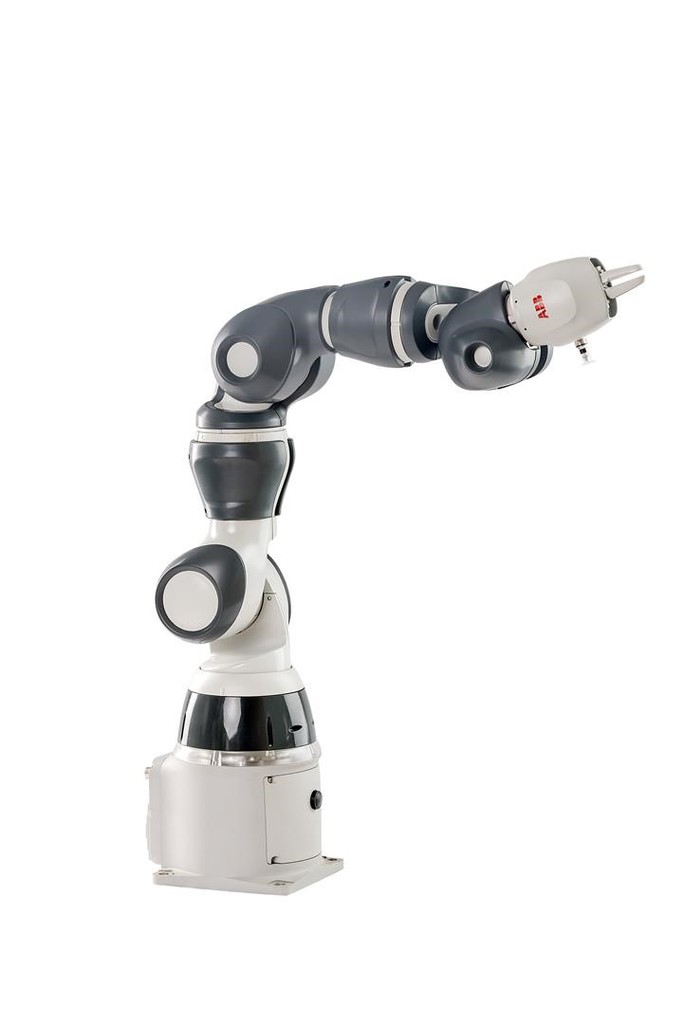 The IRB 14050 single-arm YuMi is ABB's most agile and compact robot and is designed to fit easily into existing production lines to increase flexibility while working safely alongside people.
The collaborative robot is one of the first of a new generation of robots from ABB to be built on a flexible modular design platform that will allow a greater variety of robots and sizes, and more tailored solutions.

Weighing less than 10kg, and capable of being mounted from a ceiling, table and wall, this latest addition to the YuMi family offers increased flexibility to help meet high-mix, low volume production in short cycles. Easy to install, it allows manufacturers to quickly and easily add collaborative applications to their production lines with minimal interruption to existing operations.

As part of the connected 'Factory of the Future', the YuMi family heralds a new era of robotic co-workers which can work side-by-side on the same tasks as humans while still ensuring the safety of those around them.

"The new single-arm YuMi continues our innovation in collaborative automation, helping make our already leading portfolio even more flexible," says Per Vegard Nerseth, managing director of Robotics at ABB. "It offers added flexibility and scalability to manufacturers of all sizes, helping to meet their current challenges and anticipating future ones."

The single-arm YuMi has the same intuitive, easy-to-use lead through programming as the dual-arm YuMi, meaning that workers without specialised training can setup and operate the robot. Combining this simplicity with the robot's deployment flexibility can help manufacturers in many industries offset shortages of skilled workers.
OTHER ARTICLES IN THIS SECTION