ARTICLE
Robot palletising
29 September 2014
Robots from ABB have helped systems integrator RM Group to turn an innovative idea for a mobile packaging system into a working reality. Housed in 45ft articulated trailers, RM Group's mobile packaging plant uses ABB's IRB 6640 and IRB 460 robots as part of a system designed to provide customers with a versatile, efficient and easily transportable way of bagging products at source.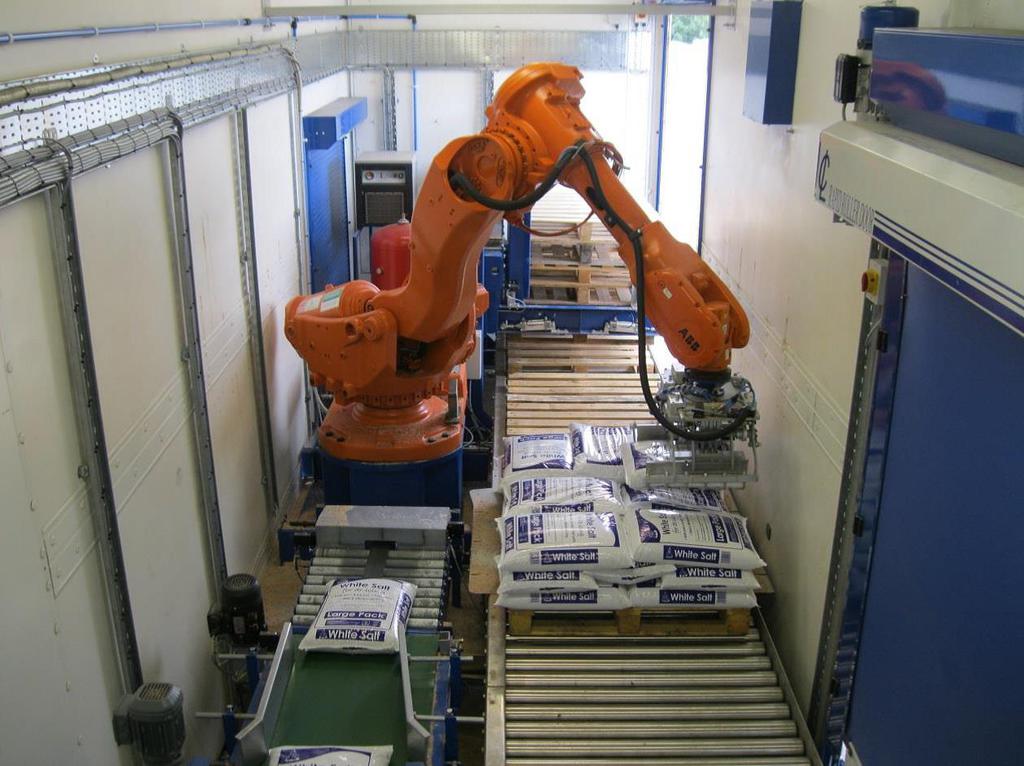 Specifically designed for applications involving high capacity production, the IRB 6640 has a payload of up to 235kg, enabling it to handle extremely heavy materials. With no tail swing, the IRB 6640 is ideal for restricted spaces such as small factory floors. Running the second generation of ABB's TrueMove and QuickMove software, the robot offers greater movement accuracy, with less time needed for programming.
New features including simplified fork lift pockets and more space in the robot foot help to simplify maintenance. Now 400kg lighter, the 6640 robot is also easier to install.
The world's fastest palletiser, the compact four-axis IRB 460, is capable of up to 2,190 cycles per hour, making it ideal for any high-speed end-of-line palletising system.
As well as improved efficiency, the system also helps users to realise operational and environmental improvements. By eliminating transportation between product source and packing location, the system not only helps to cut haulage expenses, but can also help to reduce Co2 emissions, with no need to ferry products to and from off-site bagging facilities.
OTHER ARTICLES IN THIS SECTION