ARTICLE
Importance of  thorough examination
13 November 2014
New laminated information leaflets from Consolidated Fork Truck Services (CFTS) explain why it is important for rough terrain lift trucks and telehandlers to have a full Thorough Examination.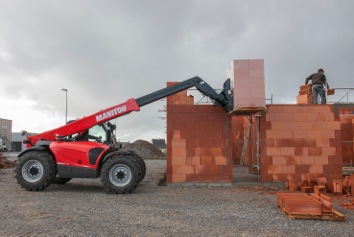 CFTS has produced two new versions of its Thorough Examination information leaflets, to focus on trucks commonly used in the construction and agriculture industries. Each illustrates the difference between a LOLER-only Thorough Examination, which may focus on the lifting parts of the truck, and the CFTS approach, which looks at safe use of the whole vehicle.
Thorough examination of industrial lift trucks is required under health and safety law: LOLER 1998, which covers lifting equipment, and with safety inspections under PUWER 1998, which deals with all other safety-related items, such as brakes, steering and tyres. Regular inspections as part of a preventive maintenance scheme or scheduled service are not a thorough examination.
CFTS chair Mike Mathias said: "The original information leaflets were a great success, but only really covered the standard counterbalance trucks working in a yard or warehouse setting. But a great number of trucks operate outside of this environment, and getting the message across in these other sectors is every bit as important in helping raise safety standards."
OTHER ARTICLES IN THIS SECTION