ARTICLE
Piston-based compressor systems
11 May 2015
Gast Group has launched 86/87R Series Systems, a new JUN-AIR range of oil-less rocking piston-based compressed air systems.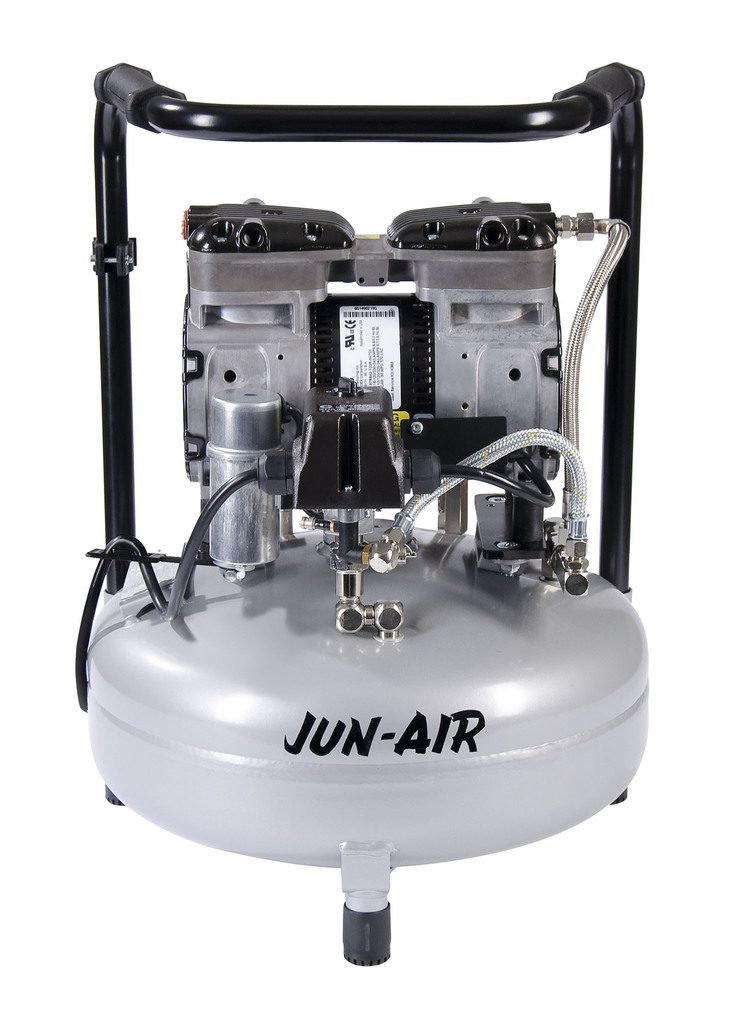 Commenting, European sales director Andre Goodson says: "We set out to dramatically reduce sound, enhance flow, improve aesthetics and create a standard footprint for easy retrofit anywhere in the world. The new JUN-AIR 86/87R Series Systems will enhance Gast Group's extensive range of air moving solutions and help to create new and exciting opportunities in many different sectors."
The new JUN-AIR 86/87R Series Systems features a patented crossover chamber design, which causes air to decelerate as it enters the crossover and accelerate as it exits, dampening the sound and optimising performance while delivering a wide range of pressure level options. The result, says Gast Group, is a system that reduces noise output by more than 5 decibels compared to previous models and delivers a longer life and greater application flexibility.
Designed to be durable in operation, the JUN-AIR 86/87R Series Systems are suitable for virtually any application and are said to provide reliability, quality and performance. With high-demand, low-cost operation in mind, the new JUN-AIR systems have also been designed to operate at 8bar (120psi) for over 10,000 hours before piston seal maintenance is required – making them suitable for numerous applications including analytical instruments, medical systems, food and beverage equipment and graphics arts solutions.
To provide continuous clean air flow at up to 28lpm, the JUN-AIR 86/87R Series Systems also benefits from an integrated double air filtration arrangement, with a 50μm intake filter on the compressor and a 5μm filter regulator for air leaving the tank. Optional ancillaries are available to further improve the supply air filtration to as low as 0.01μm.
Designed to be easy to install and ready to use at point of installation, the air compressors are designed with space constraints in mind, making them easily integrated into most applications. Open models have handles, which also help to protect the motor from external damages during installation and operation. Cabinet models are equipped with castors for easy and convenient mobility.
OTHER ARTICLES IN THIS SECTION