ARTICLE
Time saving service kits
03 March 2015
In a customer-focused move to simplify repairs and maximise the life and performance of its products, the Gast Group is introducing a range of Preventative Maintenance & Service Kits and promoting the use of genuine GAST and JUN-AIR parts.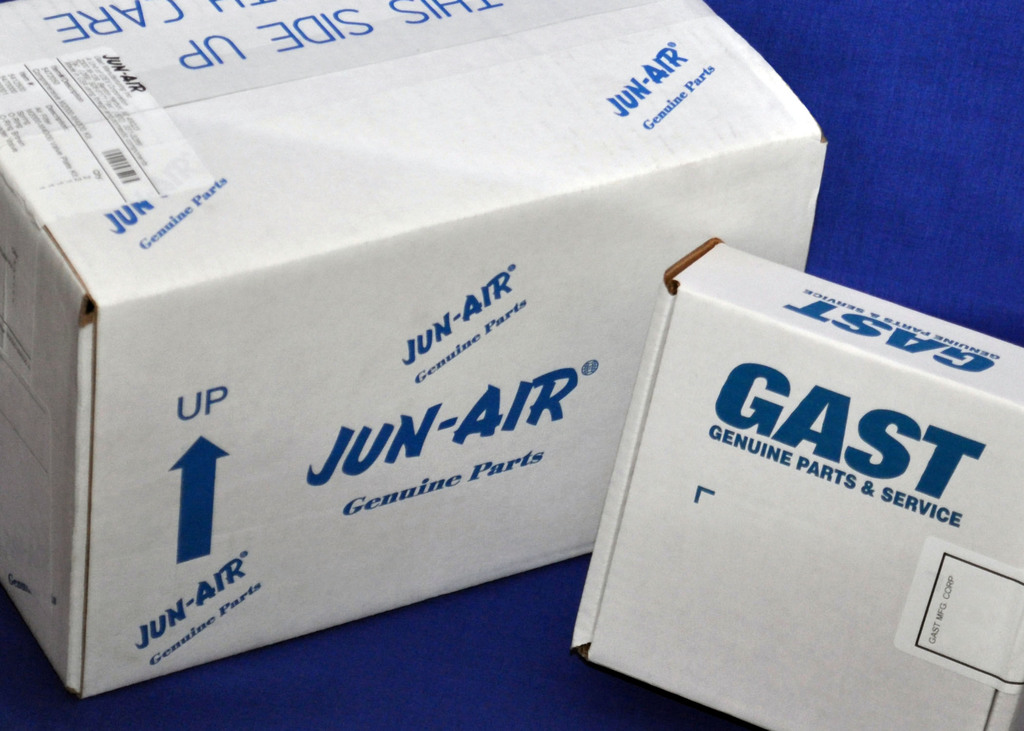 To communicate the benefits of preventative maintenance and illustrate the procedures and components required to carry out regular servicing of its rotary vane compressors, piston compressors and air motors ranges, the Gast Group has also produced complementary videos, which can be found on the Parts & Service section of its website.
Gast Group's service and support manager Malcolm Bruce, explains: "The benefits of using and stocking genuine kits are clear to see. A recent survey by our European customer service department revealed that technician time was reduced by up to 80% and unnecessary waiting times and delays eliminated when comparing preventative maintenance servicing with unplanned repair."
Available for GAST and JUN-AIR products – including oil-less and oil-lubricated compressors, air and gear motors, vacuum generators, blowers and systems – the company's Preventative Maintenance & Service Kits have been developed by Gast Group's technical and service teams.
Each kit contains genuine parts and simple instructions to ensure technicians and maintenance teams have everything required to complete the servicing of products and systems successfully. To further simplify servicing and maintenance procedures, training videos are also available on the Gast Group website.
OTHER ARTICLES IN THIS SECTION