ARTICLE
Direct drive articulated arm supports lean automation
08 April 2016
Complementing its robolink W low-cost, wire-driven modular robotics kit, igus has introduced robolink D – a direct drive articulated joint kit. Currently available in three joint sizes – 20, 30 and 50 – the new development is based on self-lubricated PRT slewing ring bearings, with the joints driven by a worm gear drive and NEMA 17 or 23 stepper motor.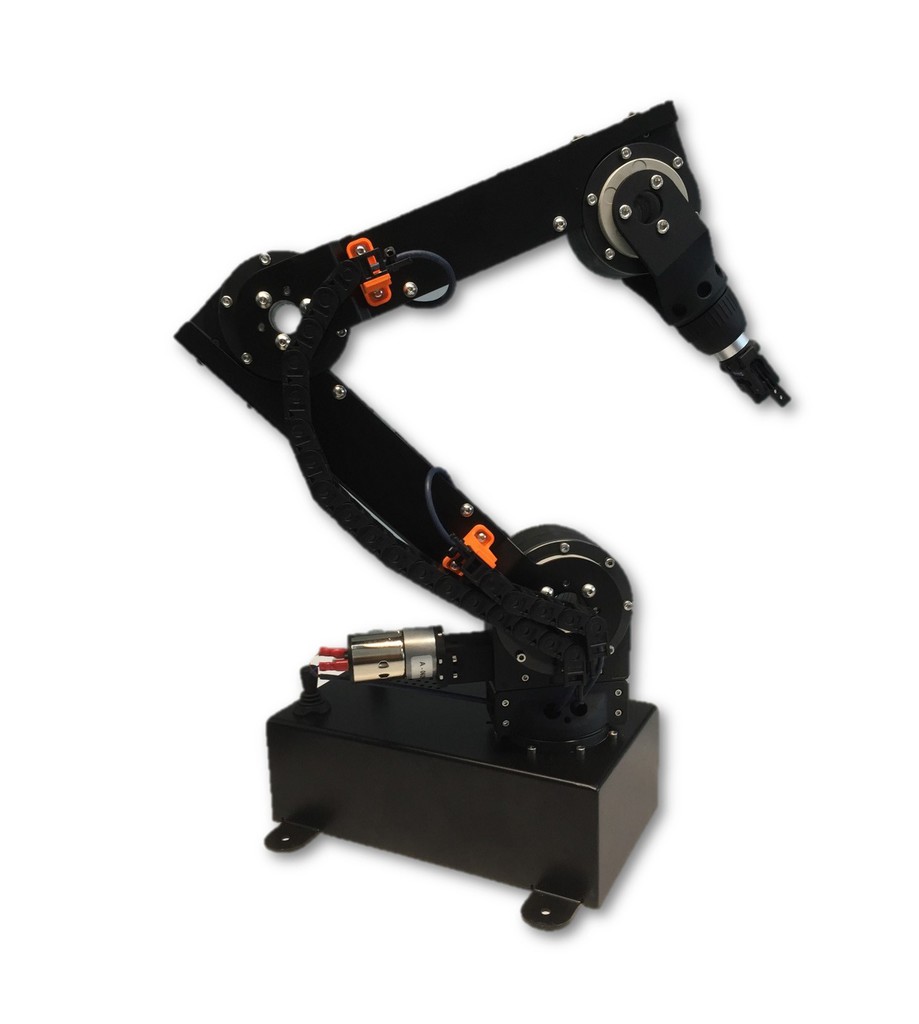 "Until now, the stepper motors were not placed in the robotic joint itself, but instead in a separate drive unit, driven by means of Bowden wires coupled to it," says Robert Dumayne, director, igus. "In order to carry higher loads with better precision, robolink D is our second concept where the motors are integrated into the joints. The direct drive makes the robolink articulated system tougher and more durable than before, opening up more opportunities for lean automation."
The robolink D components kit, which comprises articulated joints, consisting of iglidur PRT slewing ring bearings, a worm gear and a plastic housing, that can be optionally equipped with igus stepper motors and connecting components, as well as limit switches for zero point definition. Designed with the ability to be collaborative, or 'soft', robolink D gives robot manufacturers, mechanical engineers and automation specialists the opportunity to develop safe working environments for repetitive tasks or in applications where robotic movements would enhance productivity. Potential applications areas range from automotive production to medical technology.
"With robolink D, it is possible to use the individual articulated joints as a construction kit to make an articulated arm with up to 6 degrees of freedom," adds Robert Dumayne. In addition to the articulated joints, different connection elements (made of plastic) and connection tubes (made of aluminium) are also available. STEP files of the connecting parts are available free of charge; the control elements are not included.
Whether used as individual components, or as a complete system, the modular design allows a high degree of flexibility to be maintained. The designer is free to select their own control solution, with various options available.
OTHER ARTICLES IN THIS SECTION