ARTICLE
Free e-learning ' Basics of compressed air' course
20 March 2018
Beko Technologies offers free of charge its online e-Learning course covering compressed air basics.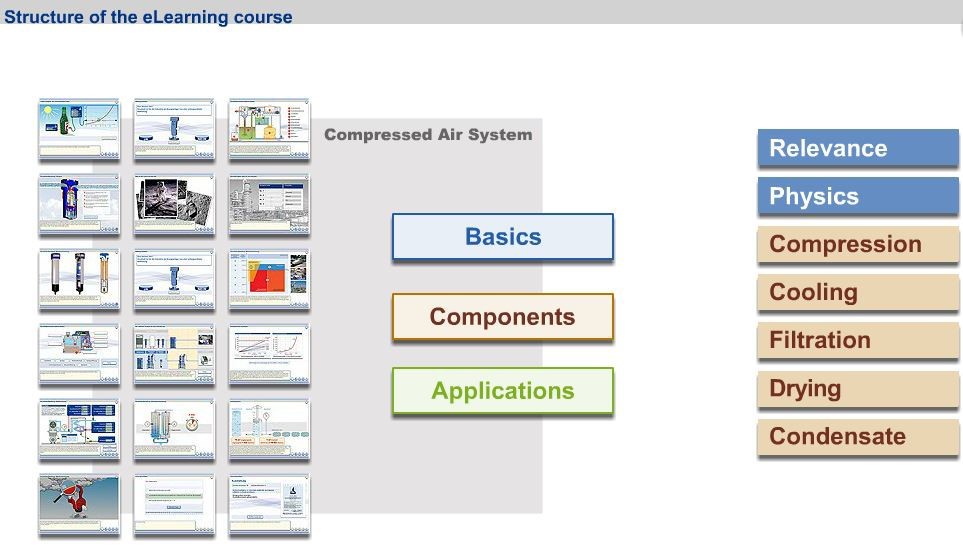 This course consists of 18 interactive modules. The aim is to provide an understanding of the complete compressed air system with all the components and applications. The course starts with the impact of compressed air on current industrial processes, then moves to what happens during compression and the treatment processes, filtration, cooling and drying that are necessary to achieve the quality requirements of the application.
To sign up for the course, please contact Ruth Goodison by email: mailto:ruth.goodison@beko-technologies.co.uk. The course will take about 10 hours to complete. On successful completion, a certificate will be issued.
OTHER ARTICLES IN THIS SECTION