ARTICLE
Automated loading for latest cardboard baler
15 June 2019
An AutoLoading cardboard baler from Compact & Bale automates the entire cardboard loading process and removes any requirement to flat pack material.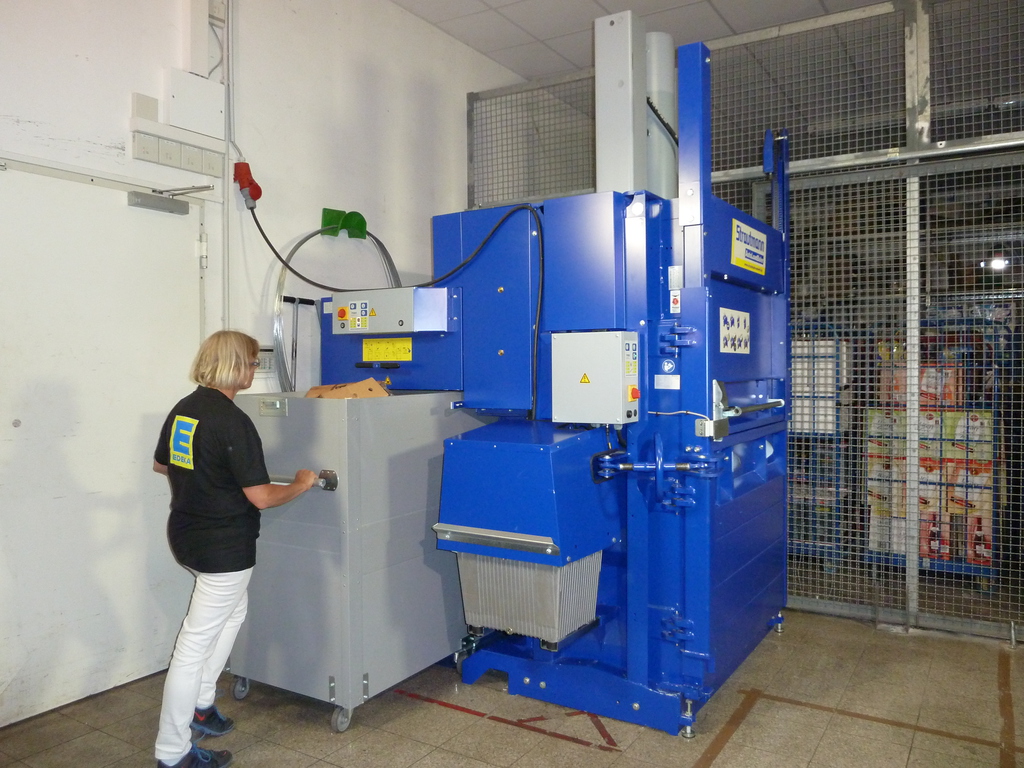 Just fill the cart, place in to the machine, push the button and walk away.
The AutoLoad Baler sits in the approximate area of a standard vertical machine, resolves many of the issues businesses encounter with baling, and is said to provide a significant long-term financial saving.
Producing mill size bales, this baler can be kept close to production and its carts hold about the same volume as a 1100L bin.
Below are just some of the many questions Compact & Bale asks to highlight the benefits of the AutoLoad Baler:
Would you or your business benefit from a £60,000+ saving per site, per year?
Do you or your team spend many hours loading material in to balers?
Do you struggle to access all of the material and lose time trying to completely empty the bin or container?
Have you been flat packing cardboard to try and be more efficient?
Is your baler so big that it sits outside which means you have to endlessly walk material backwards and forwards in and out of a facility?
Is your current baler taking up a valuable dock that could be used to generate growth?
Do you need to control cross-contamination between the external environment and internal production?
Have you calculated how much time and money you lose doing baling (and time that could be better spent developing the skills of your team and conducting more meaningful and valuable duties for the business)?
Have you experienced or had reports of back strain, pulled muscles, repetitive strain injury and accidents or near misses?
If you answered yes to any of the above, Compact & Bale would be pleased to hear from you, or visit the AutoLoad Cardboard Balers dedicated page of its website for more information.
The company will be at the Facilities Show 2019, Stand FM5410.
OTHER ARTICLES IN THIS SECTION