ARTICLE
Intelligent motion control
14 March 2019
Independent Cart Technology (ICT) applies a fundamentally different principle of motion through a variety of applications suited to different motion tasks. It is hailed by Rockwell Automation as a 'pharmaceutical breakthrough'.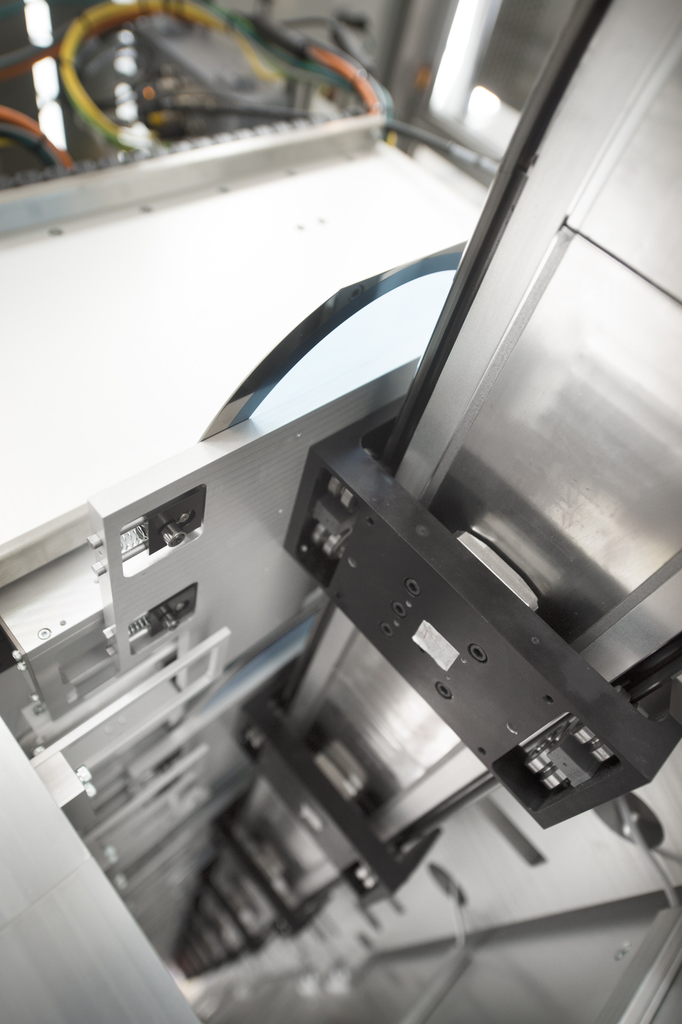 Motion is arguably the foundation-stone of automation. The well-worn example of the first mass-manufacturing is the Model T production line at Ford at the beginning of the twentieth century. The breakthrough there was all about motion. By moving the product through a series of stations in the manufacturing process, huge efficiencies were realised. Ever since those days, and in an evolving variety of applications, including pharmaceutical manufacture, improvements in how motion is managed have shaped manufacturing methods. The automated movement of products through a machine and through a manufacturing line – has changed significantly since the first conveyance systems. Nowadays we recognise a manufacturing operation is more than likely to have conveyors and product routing sequences automatically controlled, from raw material to finished goods.
One sure thing is that the service that motion provides to manufacturers is a fundamental, whether they are packaging drugs, assembling medical device units, or just about any product imaginable. Optimising manufacturing performance relies on the accurate and efficient transportation of products through the manufacturing process. With this in mind, it's hard to overestimate the potential effect of a breakthrough in how motion happens in a factory.
But traditional conveyors have limitations, the surmounting of which have become almost second nature to manufacturers. Take a fairly standard traditional motor solution from the mid-eighties. It worked on a mechanical line shaft principle. It had complex mechanical designs and required constant maintenance. Moreover, it had very limited flexibility or scope for upgrades or product diversification and modernisation. By the turn of the twenty first century, electronic line shafts had taken the place of mechanical ones which reduced maintenance and offered a degree of flexibility while improving line speeds and reducing energy consumption. An evolution, but not a revolution, they suffer similar drawbacks when compared to solutions now on the market.
In the life science industry, some of the limitations of traditional motor solutions are more apparent than they are in other industries. For example, when producing medical devices or drugs, the need for cleanliness is paramount and tightly regulated. Yet, throughout the manufacturing process, conveyors with chains, belts, gears, walking-beam mechanics, and all the lubricants that come with them, rumble on relentlessly. What if there was a motion system that replaces mechanics with simple, effective software profiles?
In tackling the automation challenge posed by serialisation regulation too, traditional motion solutions fall short. At best, a variety of sensors and robotics are required to accurately track products that are moved on a conveyor belt – an expensive engineering and automation challenge in itself. But what if the motion solution collected each product (a medical device, or a box of pills, for example) individually from each machine station and delivered it directly – even positioning it perfectly – to the next station or associated machine?
Casting further into the future, pharmaceutical manufacturing is also expected to need ever increasing levels of flexibility to meet the calls for personalised healthcare solutions. Shorter runs and more product variants not only amplify the need to accurately track product through the manufacturing process, they also require the motion solutions to transport and position a variety of loads and be able to change between them efficiently.
Reinventing the wheel
For motion solutions in pharmaceutical applications then, maybe it is time to reinvent the wheel. In fact, modern motion control solutions have removed most of the wheels and moving parts altogether.
Independent Cart Technology (ICT) applies a fundamentally different principle of motion through a variety of applications suited to different motion tasks. There are a few common principles with ICT – the first and most visually apparent, is that independently controlled carriers (carts) collect individual products or assembly parts and to transport them through the manufacturing process. The second fundamental principle of ICT is that it uses maglev technology to cause the movement and independent control of multiple, magnetically-propelled movers on straight and curved paths. Movers are controlled to unprecedented accuracy by the control system, effectively turning the passive motion technologies of the past into intelligent, programmable and infinitely flexible motion offerings ready for the challenges of pharmaceutical manufacturing of today, and into the future. Gone are the dirty chains belts and gears. Gone too the lubricant and much of the maintenance. In their place an easily cleaned, easily maintained track and cart system that is faster, more accurate, more efficient, more flexible, easier to maintain and significantly smaller than traditional motor solutions.
Let's take an example of motion within a machine. Specialist pharmaceutical OEMs are increasingly using ICT to customise machines more easily, reduce mechanical complexity, and deliver higher performance to case packing, carton filling, collating, device assembly and other life science applications. The result is a new generation of machines that are up to 10x faster than existing solutions, with flexibility to accommodate thousands of independently controlled carts and multiple product variations that use standard industrial communication protocols and software-configured mover profiles for fast and easy product changeovers.
Conveyor systems using ICT benefit over traditional pallet conveyor systems by supporting operational efficiency improvements such as increased throughput, a lower cost of ownership, and cleaner processes. Intelligent motion allows for accurate positioning (no hard stops required), bi-directional travel, smooth motion and continuous carrier tracking and reporting. Importantly ICT conveyor systems allow for complete traceability of the unique ID of each carrier and its position at all times, with complete reporting for audit trail of the carrier and its associated load, and with the ability to prioritise the routing of individual carriers. The tracks of such solutions can be designed like a three-dimensional train set, allowing for motion in a number of different ways, with new layouts, differing guideway solutions, cornering, switching and fewer required robot axes. ICT conveyor solutions are ideal for pharmaceutical manufacturing, sterile and aseptic filling, laboratory automation and medical device manufacturing, not least because they are capable of IP65 rated wash-down. The associated reduction in time taken to clean down and revalidate the cleaning process is a significant forwards step towards reducing the burden for compliance within an increasingly regulated environment.
Pharmaceutical manufacture finds itself at an interesting junction, and in many ways is being challenged with the responsibility to adopt new technologies, integrated manufacturing methods and advancements such as the Industrial Internet of Things (IIoT) in a secure way. The cause is a combination of pressures from a variety of sources at the same time.
While new measures against the stand-out threat to human health and the sustainability of the industry - that of criminal counterfeiting - require a level of serialisation that demands new levels of tracking and tracing competency are brought in, the industrial world is also digitising. As the consumer environment leads the way, patients expect more efficient and personalised experiences akin to the rapidly growing personal health tracking capabilities of smart phones and wearable measurement devices. Meanwhile, as patents end and generics or biosimilar drugs drive down profit margins, budgets are tighter and efficiency savings are increasingly demanded from the manufacturing process. Set against this is a need for increasing agility to support new markets, a need to shorten the development cycle of new medication, and a global shortage of skilled workers. It all adds up to an incredibly demanding environment for pharmaceutical manufacturing.
All of these challenges must be met in an environment where increased connectivity is achieved with the highest level of digital security to protect systems and enterprises from cyber threats.
But necessity, as they say, is the mother of invention, and cutting edge IIoT technologies must form the backbone of the response from pharmaceutical manufacturing to the unique pressures of today. The first priority for most manufacturers is to harness the power of an integrated control and information system to build a connected enterprise. The ability to attain organisation-wide connectivity and visibility helps to align local operations with global requirements and to improve efficiencies across plants. And on the plant floor, there's an unheralded pharmaceutical breakthrough in the form of ICT. A new approach to motion control that dispenses with mechanical or servo motion technology, enabling the independent control of multiple, magnetically-propelled movers on straight and curved paths. OEMs can customise machines more easily, reduce mechanical complexity, and deliver higher performance, while end users can reduce the footprint of their conveyance systems, improve flexibility and tracking through the plant and achieve new levels of efficiency while improving throughput and reducing maintenance and validation costs.
Motion technology has moved on, and just in time.
OTHER ARTICLES IN THIS SECTION