ARTICLE
Micropositioning solutions
25 October 2018
Connectivity is now a major consideration for the world of industrial automation. The rise of the internet of things and industry 4.0 has led to greater understanding of the importance of communication between equipment and systems that make up a complete automation solution.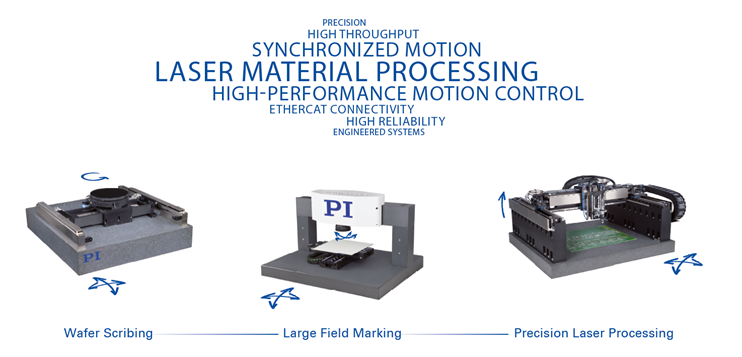 This isn't an issue for traditional industrial automation equipment, which has been designed from its inception to provide robust, stable operation as part of a PLC-controlled integrated network. In contrast, micropositioning systems are often highly specialised standalone units, with the associated costs and integration challenges.
PI offers a different approach to micropositioning, combining its expertise in micro- and nanopositioning with standard industrial network control using sister company ACS Motion Control's EtherCAT network-based high performance machine control systems.
PI's micropositioning range includes both traditional motorised positioners and direct drive options – as well as the advanced PIMag magnetic stages and PIglide air bearing stages – allowing engineers to choose the most appropriate technology for their application. By offering the ability to integrate these specialised motion control functions alongside existing automation functions – using a common controller – PI is helping OEM machine builders to develop robust solutions for applications such as laser micro-machining.
Dr Cliff Jolliffe, Head of Segment Marketing for Automation at PI, comments: "Micropositioning for industrial markets is not simply about how fast or accurate a stage or motor is. These are vital considerations, but it is just as important to provide a flexible and modular solution that enables seamless integration and communication with other equipment across the production line or shop floor. Working closely with our customers ensures that we can offer the best of both worlds; robust high precision motion control without the need for highly specialised systems.
OTHER ARTICLES IN THIS SECTION